RATT REGRESA AL TOP 20 EN BILLBOARD CON 'ROUND AND ROUND'
Por Irving Vidro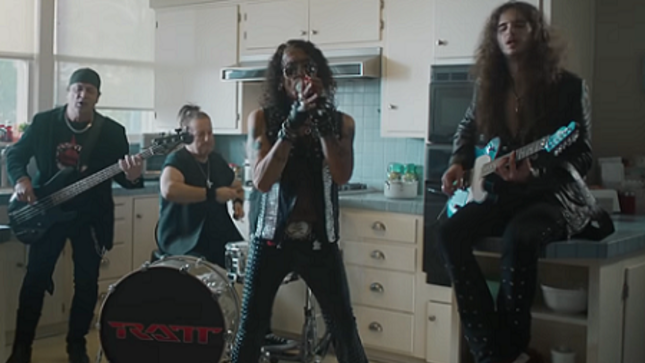 Debido al impulso de su comercial de Geico, la exitosa canción de Ratt "Round And Round" ha reingresado al Billboard Top 20 por primera vez desde 1984. El mayor sencillo de los rockeros de California hasta la fecha, alcanzó el número 12 en el Billboard Hot 100 en 1984. La canción ha resurgido en el puesto # 18 en el Top 20 Rock Digital Song Sales.
La banda dice: "¡ENORMES gracias a todos nuestros fanáticos, antiguos y nuevos, que han impulsado a RATT en las listas este año, 2020, el año del RATT!
"Esperamos verlos a todos en el camino cuando nuestro recorrido vuelva a la normalidad. ¡Vamos a celebrar este éxito con todos y cada uno de nuestros fanáticos de Ratt 'n 'Roll!"
Ratt se puede ver en un nuevo comercial de televisión para Geico Insurance, que comenzó a emitirse en abril. En el lugar de 40 segundos, que se puede disfrutar a continuación, los nuevos propietarios deliran sobre el carácter y los detalles de su nueva casa. Aunque, tienen un pequeño problema de Ratt … ya que la banda toca su sencillo "Round And Round".
https://youtu.be/0o5cpVdaO0A