RAGE AGAINST THE MACHINE REGRESA A LAS LISTAS MIENTRAS CONTINÚAN LAS PROTESTAS
Por Irving Vidro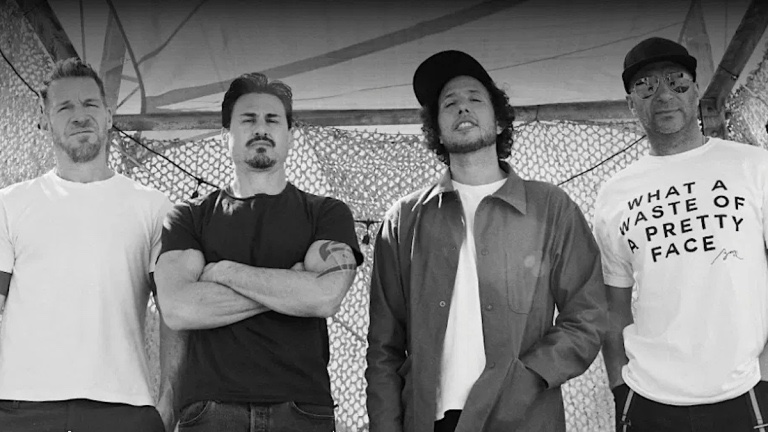 Rage Against the Machine está experimentando un aumento repentino de las listas mientras continúan las protestas en los Estados Unidos y en todo el mundo. El álbum debut de la banda no solo está de vuelta en la lista Billboard 200, sino que sus tres LP de material original están teniendo un gran impacto en la lista de Apple Music.
En medio de las continuas protestas por la muerte de George Floyd mientras estaba bajo custodia policial, la música de la banda con carga política es tan relevante como siempre. Como informa Forbes, el debut homónimo de Rage Against the Machine en 1992 está de vuelta en el número 174 en la lista Billboard 200.
El LP debut presenta el clásico "Killing in the Name", que fue escrito a raíz de la golpiza de Rodney King a manos de la policía de Los Ángeles y los disturbios posteriores que siguieron. La canción incluye la lírica oportuna, "Some of those that work forces are the same that burn crosses."
Además de la lista de Billboard, los tres álbumes de estudio originales de RATM: el debut de 1992, Evil Empire de 1996 y The Battle of Los Angeles de 1999, se encuentran en el Top 30 de la lista de álbumes de rock de Apple Music.
Si no hubiera sido por la pandemia, Rage Against the Machine habría estado recorriendo América del Norte en una caminata de reunión masiva este año. En cambio, la gira se llevará a cabo el próximo año, con el nuevo itinerario que comenzará el 3 de junio de 2021 en El Paso, Texas.
Mientras tanto, el guitarrista Tom Morello recientemente aplaudió a un fan que aparentemente no se dio cuenta todo este tiempo de que RATM es una banda política. Un tipo llamado Scott tuiteó: "Solía ser fanático hasta que salieron tus opiniones políticas. La música es mi santuario y lo último que quiero escuchar es la BS política cuando escucho música ". A lo que Morello respondió: "¡Scott! ¿De qué música mía eras fanático de que NO contenía "BS política"? Necesito saber para poder eliminarlo del catálogo ".