QUEEN A LANZAR LIBRO DE FOTOS DE SU CARRERA EN PRESENTACIONES EN VIVO
Por Irving Vidro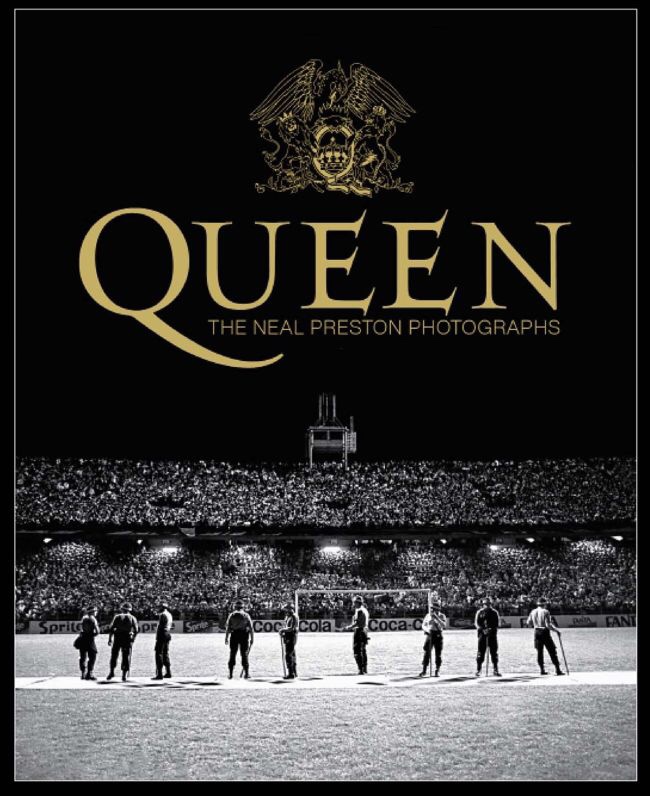 Un libro oficial que trazará las presentaciones en vivo de Queen se lanzará más adelante este año.
Queen: The Neal Preston Photographs será publicada por Reel Art Press en octubre y contará con más de 300 imágenes del aclamado fotógrafo, junto con el texto del guitarrista Brian May y el batería Roger Taylor.
Preston comenzó a trabajar con Queen a mediados de los años 70 como fotógrafo oficial de la gira de la banda y estuvo con el grupo en muchos de sus espectáculos más famosos, incluyendo Live Aid en 1985 y la última gira de Queen con Freddie Mercury en 1986.
Una declaración sobre Queen: The Neal Preston Photographs dice: "Es la primera vez que Preston y Queen han recopilado este trabajo en un solo volumen: vislumbres de la vida entre bastidores, presentaciones en vivo, altibajos posteriores al desempeño y tomas, muchas de las cuales tienen nunca antes visto: están acompañados de recuerdos y anécdotas del guitarrista de Queen Brian May y el batería Roger Taylor. Las páginas vibran con una energía palpable ".