PROYECTO 'SPIN THE WHEEL' UNE A MIEMBROS DE SAXON,TESTAMENT,TWISTED SISTER,SABATON Y BLACK MAMBA
Por Irving Vidro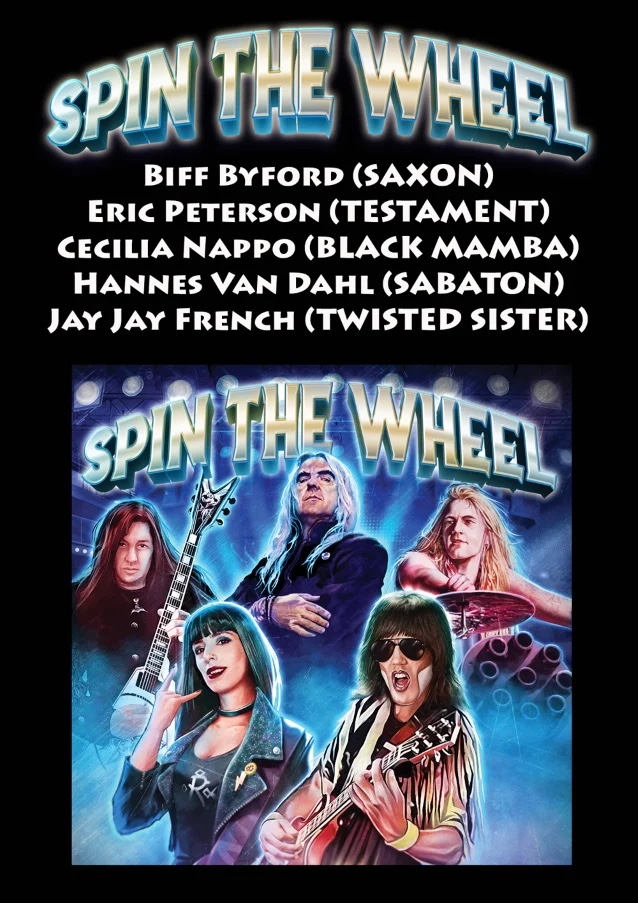 Con el COVID-19 asolando al mundo durante 2020, la comunidad internacional de heavy metal casi se paralizó. El silencio se volvió ensordecedor. Y luego, un día, como un relámpago, se le ocurrió una idea a Metalreels: ¿Qué pasaría si reunieras a un grupo de los músicos más exitosos del mundo y los hicieras contribuir a una sola canción? ¿Qué tal, por ejemplo, Biff Byford de SAXON en la voz, Eric Peterson de TESTAMENT en la guitarra, Jay Jay French de TWISTED SISTER en la guitarra, el poderoso baterista Hannes Van Dahl de SABATON y, finalmente, la extraordinaria bajista Cecilia Nappo de BLACK MAMBA?
Bueno, como resultaron las cosas, todos estaban felices de seguir esa idea, y ahora Metalreels se complace en presentar el resultado final, el proyecto "Spin The Wheel".
"Spin The Wheel" estará disponible para transmisión en todas las principales plataformas digitales y como un video "en el estudio". También hay un lanzamiento físico de edición limitada en vinilo negro con mangas plegables de 12 pulgadas, disponible exclusivamente a través del sitio web Metalreels.com, con las siguientes pistas:
"Spin The Wheel" (escrito por Biff Byford y grabado por las estrellas mencionadas)
"The Devil Rides" – DEMON (tomado de "Soundtrack For The Game")
"March Of The Devil" – BLACK MAMBA (nueva pista con la nueva vocalista Linda Daemon)