PRINCE A LA INDUSTRIA MUSICAL "TRATAN DE ATOSIGARNOS A KATE PERRY Y ED SHEERAN POR LA GARGANTA"
Por Irving Vidro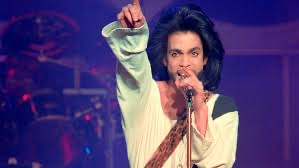 Prince 'atacó' a la industria de la música por "tratar de atosigar a Katy Perry y Ed Sheeran por nuestras gargantas" en una serie de notas y cartas desenterradas de la estrella fallecida.
Según los informes, las notas se encontraron entre una amplia variedad de fotografías y letras escritas a mano dentro de la casa de la estrella de Minnesota después de su muerte en 2016, a los 57 años.
Según la revista The Guardian's Weekend, el patrimonio de Prince ha estado examinando el archivo masivo en un esfuerzo por generar ingresos, y la publicación ha impreso extractos de la colección.
En una nota, la estrella atacó el estado de la industria de la música en ese momento, y escribió sobre los conglomerados de medios que controlan la radio contemporánea: "Tenemos que decirles que siguen tratando de atosigar a Katy Perry y Ed Sheeran por nuestras gargantas". y no nos gusta, no importa cuántas veces lo suenen".
La colección ha sido curada en un libro, The Beautiful Ones, por Dan Piepenbring, un devoto de Prince a quien la estrella de Purple Rain había aprovechado para trabajar en sus memorias antes de su trágico fallecimiento.
La pareja trabajó juntos durante tres meses antes de la muerte de Prince y, hablando de encontrar los artefactos después de su fallecimiento, Dan dijo: "La gran cantidad de papel fue sorprendente … En una habitación encontraría algo de 1979, y al alcance de la mano habría algo de 2002. Parecía muy ad hoc y muy personal ".
The Beautiful Ones se lanza el 29 de octubre.