PRESENTAN DOCUMENTAL 'ROLLING STONE:LIFE AND DEATH OF BRIAN JONES'
Por Irving Vidro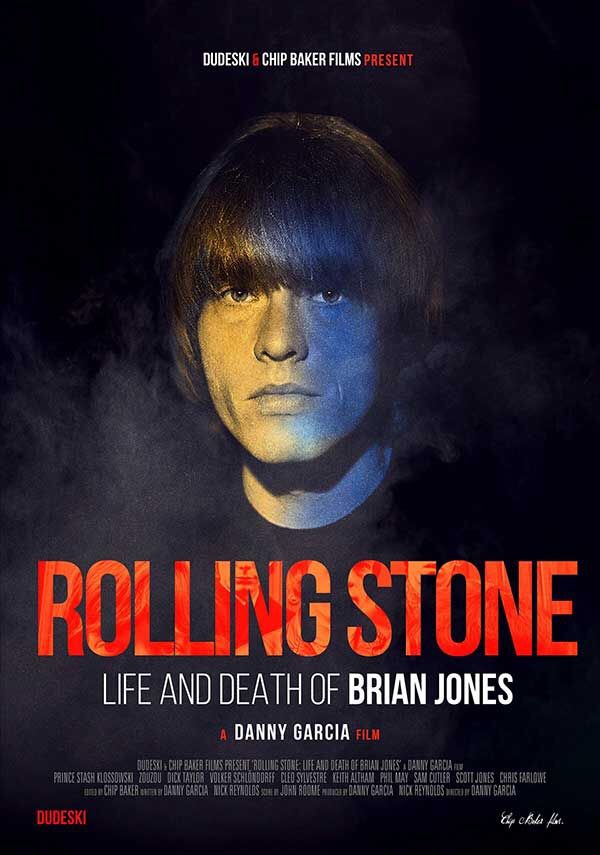 Se ha lanzado un avance de la película Rolling Stone: Life and Death of Brian Jones.
En una declaración, los realizadores dicen: "A mediados de los años 60, Brian Jones surgió como" la cara "y el chico del cartel de la escena londinense de Bohemian Swingin, encabezando las listas con The Rolling Stones y la modelo / actriz de citas Anita Pallenberg.
"Sin embargo, su estilo de vida excesivo y su reputación como 'el chico malo original del Rock & Roll' le costará caro. A medida que la escena descendió en el año ácido de 1967, también lo hizo Brian. Dirigido por las autoridades y los medios de comunicación él salió de control, perdiendo a Anita y el respeto de los Stones. Dos años más tarde, Brian fue encontrado en el fondo de su piscina, el veredicto: muerte por desventura.
"Durante los últimos 50 años han surgido muchas teorías que afirman que Brian fue asesinado y que fue encubierto a alto nivel, como lo descubre esta película, la evidencia de esto es extremadamente convincente".
La película ha sido realizada por el director español Danny García, quien previamente realizó películas sobre The Clash, Johnny Thunders, Sid Vicious y Stiv Bators.
Se han organizado proyecciones en las siguientes fechas.
Feb 06: Munich Werkstattkino, Germany
Feb 08: Santa Ana The Frida Cinema, CA
Feb 13: Seattle Ark Lodge Cinemas, WA
Feb 15: Pittsburgh Harris Theatre Downtown, PA
Feb 15: Sao Paulo Olga 17, Brazil
Feb 21: Chichester Cinema at New Park, UK
Feb 23: Harrisburg Moviate, PA
Feb 23: Cleveland Grog Shop, OH
Feb 24: Gothenburg Bio Roy, Denmark
Feb 24: Chichester Cinema at New Park, UK
Feb 26: Stockholm Bio Rio, Sweden
Feb 27: Chicago Music Box Theater, IL (Q&A con Barbara Anne Marion, hija de Brian Jones)
Feb 28: Brooklyn Film Noir, NY
Feb 29: Montevideo Cine Universitario, Uruguay
Mar 08: Birmingham The Electric, UK
Mar 12: Birmingham The Electric, UK
Mar 12: Buenos Aires Strummer, UK
Abr 04: Hastings Electric Palace Cinema, UK
Abr 08: Minneapolis Trylon Cinema, MN