PHIL COLLINS …BUT SERIOUSLY A LANZARLO EN EDICIÓN VINILO LIMITADA PARA 30 ANIVERSARIO
Por Irving Vidro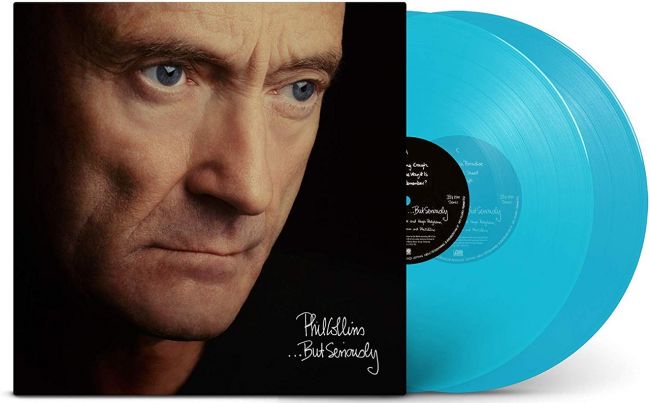 El cuarto álbum de estudio en solitario de Phil Collins … But Seriously de 1989 se reeditará el próximo mes para conmemorar su 30 aniversario.
La nueva versión se lanzará el 22 de noviembre a través de Rhino Records y se limitará a solo 1000 sets de LP dobles, con el seguimiento de 12 pistas de No Jacket Required de 1985,presionado en vinilo turquesa.
El álbum alcanzó el puesto número 1 en 16 países, pasando 15 semanas en la cima de las listas del Reino Unido y cuatro en los Estados Unidos.
Este presentó los sencillos Something Happened On The Way To Heaven,Another Day In Paradise,I Wish It Would Rain Down,Do You Remember,Hang In Long Enough y That's Just The Way It Is.
En los últimos años, Collins ha reeditado su catálogo en solitario con listas de canciones ampliadas, audio remasterizado y nuevas ilustraciones del álbum.
La versión de vinilo turquesa presenta el mismo audio e ilustraciones que el lanzamiento de 2016.
Phil Collins: …But Seriously
Side A
1. Hang In Long Enough
2. That's Just The Way It Is
3. Do You Remember?
Side B
4. Something Happened On The Way To Heaven
5. Colours
6. I Wish It Would Rain Down
Side C
7. Another Day In Paradise
8. Heat on The Street
9. All Of My Life
Side D
10. Saturday Night and Sunday Morning
11. Father To Son
12. Find A Way to My Heart