PETER FRAMPTON SE DESPIDE DE LOS ESCENARIOS CON CANCIÓN DE THE BEATLES
Por Irving Vidro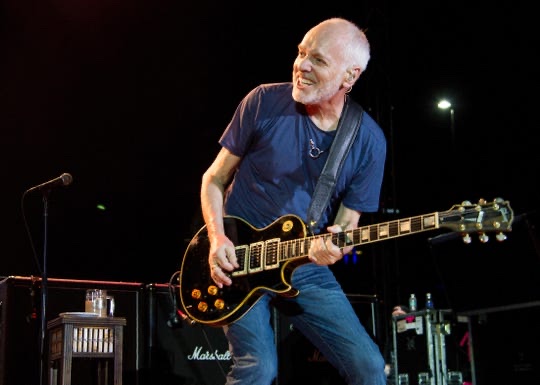 Peter Frampton concluyó su Finale: The Farewell Tour el sábado en Concord, California. Sorprendentemente, su última canción no fue un gran éxito como "Show Me the Way" o "Do You Feel Like We Do". En cambio, hizo una melodía de los Beatles.
Frampton abrió el concierto en el Concord Pavilion con capacidad para 12,500 personas con un corte más profundo de su tercer álbum en solitario – "Baby (Somethin's Happening)" – antes de mudarse a un set que contó con los favoritos más familiares de Frampton como "Lines on My Face" y "Baby, I Love Your Way", así como una serie de covers, incluyendo "Black Hole Sun" de Soundgarden y un par de canciones del bluesman Freddie King. "I Don't Need No Doctor " de Ray Charles fue una de las otras dos actualizaciones del show.
Peter Frampton, Finale: The Farewell Tour, Concord, Calif., 10/12/19
"Baby (Somethin's Happening)"
"Lying"
"Lines on My Face"
"Show Me the Way"
"The Lodger"
"Georgia (On My Mind)" (Hoagy Carmichael cover)
"Me and My Guitar" (Freddie King)
"Same Old Blues" (Freddie King)
"Breaking All the Rules"
"Black Hole Sun" (Soundgarden)
"(I'll Give You) Money"
"Baby, I Love Your Way"
"Do You Feel Like We Do"
Encore:
"Four Day Creep" (Ida Cox)
"I Don't Need No Doctor" (Ray Charles)
"While My Guitar Gently Weeps" (The Beatles)