PATRICK CARNEY (THE BLACK KEYS) DISGUSTADO CON LOS GRAMMY
Por Irving Vidro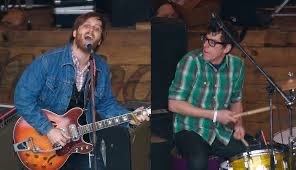 El baterista de los Black Keys, Patrick Carney, ha mostrado su disgusto por los Grammys.
Apareció con su compañero de banda Dan Auerbach en el podcast de Joe Rogan.
Durante la conversación, Carney se enfureció con la improperia sobre la ceremonia de premiación, afirmando que "ninguna de mis bandas favoritas tiene malditos Grammys.

"The Clash no tiene un maldito Grammy … ¿Qué es un maldito Grammy?", Continuó. "Como, ¿qué es esta mie***?"
Luego se refirió a los Grammys como músicos "simplemente mastur* y felicitándonos a nosotros mismos".
"¿Alguien ve esta mie*** que realmente se preocupa por nosotros? No lo creo."
Luego, Carney hizo referencia a la nominación de la banda para Record of the Year por "Lonely Boy" en los Grammys 2014, diciendo que cree que si ganaran el premio, habría tenido consecuencias negativas para su carrera.
Él explicó: "Si hubiéramos ganado ese Grammy, podría haber jod*** a toda nuestra banda. Lo he visto suceder con muchas bandas. Te conviertes en un nivel escolar."