PANTERA A LANZAR EDICIÓN 20 ANIVERSARIO DEL ÁLBUM 'REINVENTING THE STEEL'
Por Irving Vidro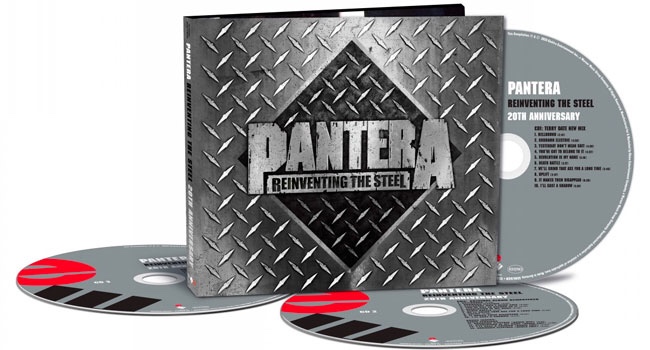 La obra final de Pantera, Reinventing The Steel, representó un nuevo compromiso con todo lo que la banda amaba del heavy metal. Lanzado en 2000 en la cima de la popularidad del nu-metal, el enfoque de vuelta a lo básico del álbum fue en contra de la tendencia y sirvió como un potente recordatorio del poder perdurable del metal primario. Reinventing The Steel de Pantera cumple 20 años este año y Rhino celebrará con dos nuevas versiones que presentan una mezcla inédita del álbum del productor Terry Date.
El primero es Reinventing The Steel: 20th Anniversary Edition, un conjunto de tres CD que incluye una versión recién remasterizada del álbum original y una selección de rarezas. Un aspecto destacado es la nueva mezcla de Terry Date, el legendario productor que estuvo detrás de la consola de los cuatro álbumes históricos anteriores de la banda: Cowboys from Hell (1990), Vulgar Display of Power (1992), Far Beyond Driven (1994) y The Great Southern Trendkill (1996). El conjunto se lanzará el 30 de octubre y también estará disponible a través de servicios digitales y de transmisión. Tres de las nuevas mezclas de Date ("Revolution Is My Name", "Death Rattle" y "We'll That Axe For A Long Time") ya están disponibles en formato digital.
Reinventing The Steel: 20th Anniversary Edition también se lanzará como un LP doble en vinilo plateado que presenta la nueva mezcla de Terry Date en un álbum, más ocho pistas extra raras que debutan en vinilo en el otro. Limitada a 5.000 copias, la colección de vinilos para audiófilos de 180 gramos viene en una sobrecubierta estampada en relieve y estará disponible el 8 de enero.
Philip Anselmo, Dimebag Darrell, Rex Brown y Vinnie Paul ya habían obtenido un álbum número uno y varias nominaciones a los premios Grammy cuando Pantera comenzó a grabar Reinventing the Steel en 1999. El álbum demostraría ser una celebración de la trepidante tensión de metal que el cuarteto había cultivado a lo largo de los años con canciones como "We Grind That Axe For A Long Time", "Goddamn Electric" y "I'll Cast A Shadow". Oro certificado y acogido por fans y críticos por igual, el álbum se convertiría inesperadamente en el último de la banda.
Las tres versiones digitales y en CD se abren con una mezcla inédita del álbum de Terry Date, quien había estado ayudando a Pantera a perfeccionar su sonido piledriving desde 1990. Date, a quien le gusta la mezcla original del álbum de Sterling Winfield, dice que inicialmente estaba preocupado por remezclar Reinventing The Steel para esta reedición. Finalmente, estuvo de acuerdo sabiendo que los fanáticos acérrimos sentirían curiosidad por escuchar su opinión sobre el álbum. Él dice: "… Solo estoy tratando de recordar lo que solíamos hacer mientras estaba pasando por estas cosas. Pero los riffs y las actuaciones son fuertes. Es el clásico Pantera ".
El CD y las colecciones digitales también incluyen una versión recién remasterizada del álbum original, que fue coproducida por Darrell, Vinnie y Winfield. A esto se unen las ediciones de radio para sencillos ("Revolution Is My Name", "Goddamn Electric"); cubiertas ("Electric Funeral" y "Hole In The Sky" de Black Sabbath, "Cat Scratch Fever" de Ted Nugent); contribuciones de la banda sonora ("Avoid The Light", "Immortally Insane"); y mezclas en bruto instrumentales inéditas para cada pista del álbum.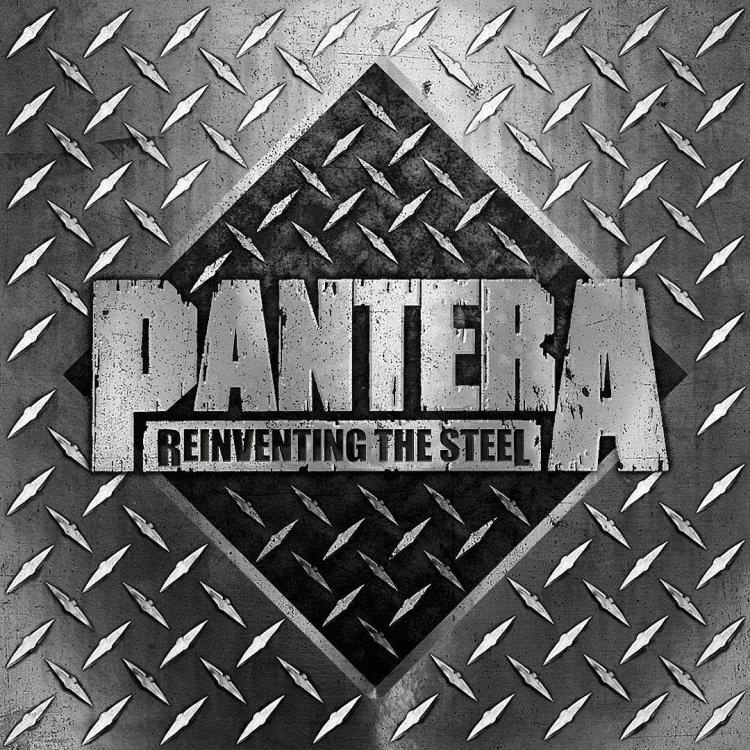 CD 1: New Terry Date Mix
Hellbound
Goddamn Electric
Yesterday Don't Mean Shit
You've Got To Belong To It
Revolution Is My Name
Death Rattle
We'll Grind That Axe For A Long Time
Uplift
It Makes Them Disappear
I'll Cast A Shadow
CD 2: Original Album Remastered
Hellbound
Goddamn Electric
Yesterday Don't Mean Shit
You've Got To Belong To It
Revolution Is My Name
Death Rattle
We'll Grind That Axe For A Long Time
Uplift
It Makes Them Disappear
I'll Cast A Shadow
Goddamn Electric – Radio Mix [Bonus Track]
Revolution Is My Name – Radio Edit [Bonus Track]
I'll Cast A Shadow – Radio Edit [Bonus Track]
Goddamn Electric – Radio Edit [Bonus Track]
CD 3: Bonus Tracks
Avoid The Light
Immortally Insane
Cat Scratch Fever
Hole In The Sky 5. Electric Funeral
Hellbound [Instrumental Rough Mix]
Goddamn Electric [Instrumental Rough Mix]
Yesterday Don't Mean Shit [Instrumental Rough Mix]
You've Got To Belong To It [Instrumental Rough Mix]
Revolution Is My Name [Instrumental Rough Mix]
Death Rattle [Instrumental Rough Mix]
We'll Grind That Axe For A Long Time [Instrumental Rough Mix]
Uplift [Instrumental Rough Mix] 14. It Makes Them Disappear [Instrumental Rough Mix]
I'll Cast A Shadow [Instrumental Rough Mix]