NUEVO ÁLBUM DE MASTODON "PROBABLEMENTE" EN EL 2020
Por Irving Vidro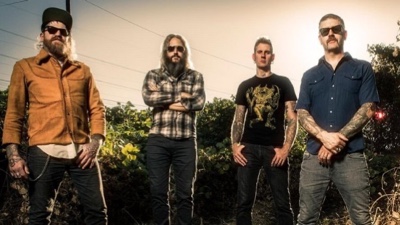 MASTODON "probablemente" lanzarán su próximo álbum de estudio en 2020, según el baterista de la banda, Brann Dailor.
Dailor ofreció una actualización sobre el proceso de escritura para el seguimiento de "Emperor Of Sand" de 2017 mientras reflexionaba sobre la última década durante una entrevista con Rolling Stone.
Cuando se le preguntó sobre su "mayor esperanza para la década de 2020", Brann dijo: "Mi mayor esperanza para la década de 2020 es: voy a tratar de mantener mi vida unida e intentaré evitar el colapso mental. Y voy a tratar de seguir escribiendo y grabando música y simplemente haga lo que he estado haciendo. Intentaré escribir un disco de MASTODON en los próximos meses, y probablemente saldrá en 2020. Así que espero la continuación de lo que ha estado sucediendo en los últimos 10 años. Más de lo mismo, por favor. Gracias ".
En agosto pasado, Brann le dijo a la estación de radio Razor 94.7 104.7 que él y sus compañeros de banda estaban ansiosos por hacer música nueva después de pasar la mayor parte de los últimos años de gira en apoyo del "Emperor Of Sand".