NETFLIX PREPARA SERIE DOCUMENTAL SOBRE WOODSTOCK '99
Por Irving Vidro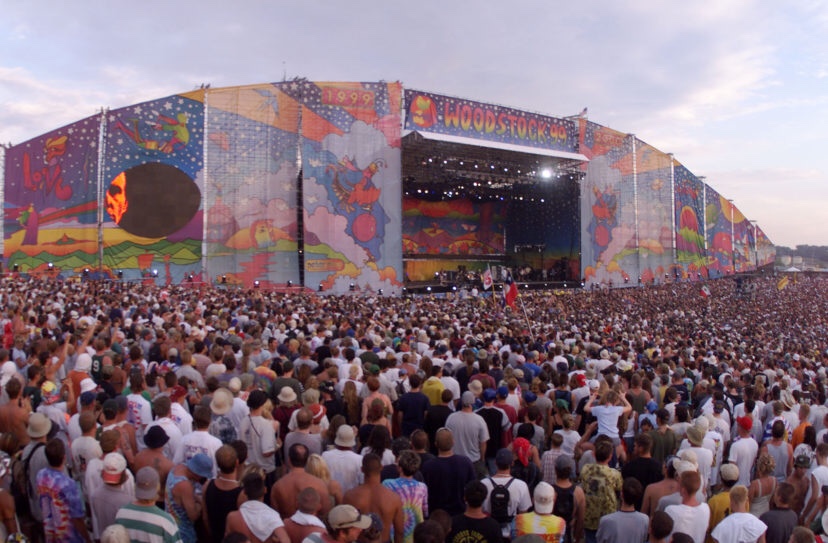 Netflix está haciendo una serie documental sobre Woodstock '99, el festival de música que se recuerda tanto por su descenso al caos como por sus actuaciones principales de Limp Bizkit, Megadeth, Bush y más.
Después de Woodstock '94, el evento de 1999 en el norte del estado de Nueva York surgió como otra versión moderna de la histórica Feria de Música y Arte de Woodstock de 1969. Sin embargo, las representaciones de los medios del festival de 1999 mostraron un evento empañado por violencia, incendios, saqueos y acusaciones de agresión sexual.
Esos elementos y otros serán explorados en la próxima serie documental de las productoras Raw y BBH Entertainment. Raw es el mismo grupo que produjo documentales recientes de Netflix como Don't F ** k With Cats: Hunting an Internet Killer y Fear City: New York vs. The Mafia.
Según Deadline, la serie "profundizará en la cultura que creó Woodstock '99 y contará la historia real detrás de cómo 'tres días de paz, amor y música' se incendiaron". Su enfoque es la "historia no contada de un momento musical histórico que dio forma al panorama cultural durante una generación".
Mientras sucedía, Woodstock '99 fue cubierto por MTV a través de pay-per-view. El set del festival de Limp Bizkit es quizás mejor recordado por la destrucción por los asistentes durante una actuación de "Break Stuff" de la banda. Las llamas ambientadas durante el programa de Red Hot Chili Peppers también aumentaron la sensación de anarquía.
No es la primera vez que surge una serie documental contemporánea que narra el infame festival de música. En 2019, el sitio web de deportes y cultura pop The Ringer lanzó un podcast de ocho partes sobre el evento y sus secuelas llamado Break Stuff: The Story of Woodstock '99.
Un documental de Netflix sobre otro festival musical arruinado, Fyre: The Greatest Party That Never Happened, llegó al servicio de transmisión el año pasado.