MUSICAL 'JAGGED LITTLE PILL' LIDERA NOMINACIONES PREMIOS TONY
Por Irving Vidro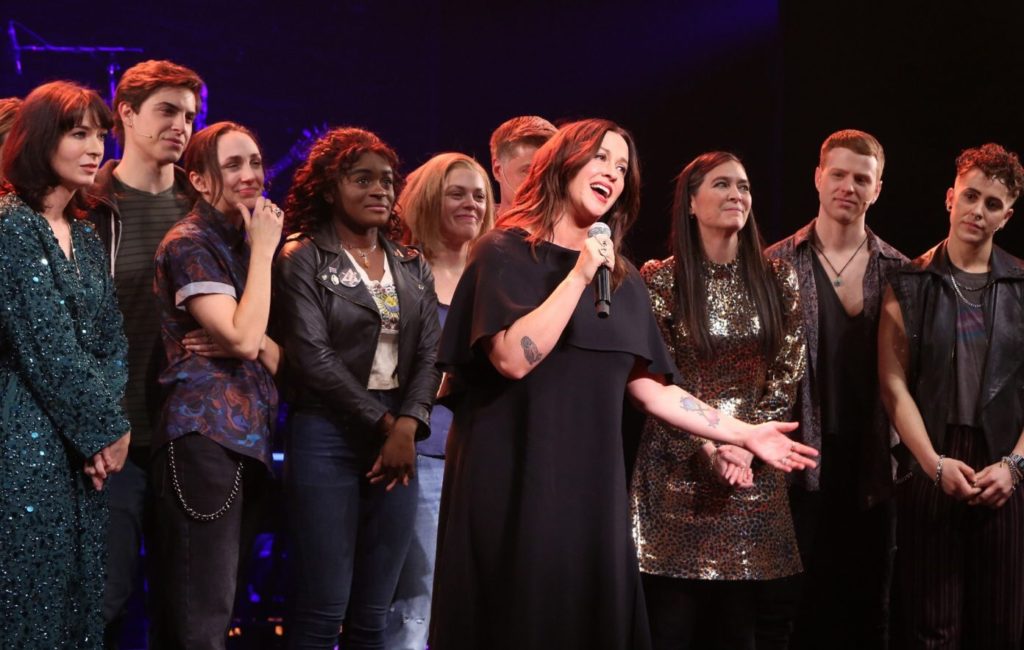 Jagged Little Pill, el musical de Broadway compuesto exclusivamente por canciones de Alanis Morissette, lidera las nominaciones a los Premios Tony 2020.
El musical, que se cerró a principios de este año de conformidad con los protocolos COVID-19, ha obtenido quince nominaciones para la próxima ceremonia de premios.
El 15 de octubre se reveló que el programa está nominado a "Mejor musical" y "Mejor coreografía", entre otros premios.
Jagged Little Pill incluye versiones de todas las canciones del álbum principal, así como temas seleccionados de toda la carrera de Morissette, como "Thank U", "That I Would Be Good" y "So Unsexy".
El programa también presenta dos canciones originales, coescritas por Morissette, tituladas "Predator" y "Smiling". La última pista también apareció en el álbum más reciente de Morissette, "Such Pretty Forks In The Road".