MUSE A LANZAR ORIGIN OF MUSE BOX SET
Por Irving Vidro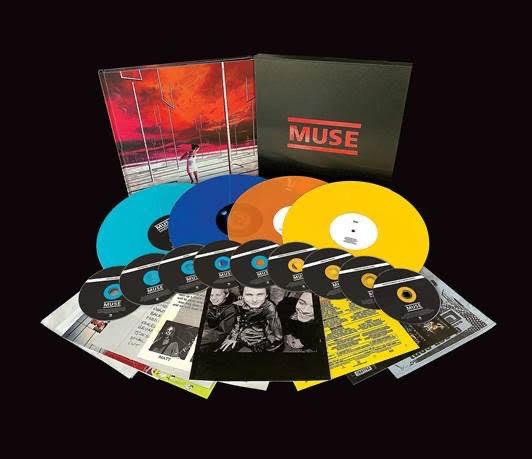 Su último verano de gira los vio jugar en el estadio de Londres, el O2 Arena, el estadio Etihad en Manchester y una playa bañada por el sol en Lisboa, Portugal.
Pero pronto los fanáticos de los rockeros Muse podrán revivir algunos de los primeros días de la banda, incluido un espectáculo repleto que tocaron en Portsmouth.
El concierto de Muse en el Pyramids Center en Southsea el 17 de mayo de 1999 se presentará en una caja que celebra 20 años desde su álbum debut,Showbiz
La banda liderada por el guitarrista y cantante principal Matt Bellamy tocó el disco frente a más de 1,000 fanáticos esa noche y grabó el espectáculo.
Ahora seis canciones que tocaron en la ciudad constituirán la primera mitad de un CD de 12 pistas que inmortalizará la gira en vivo de Muse de Showbiz.
El disco, que se lanzará el 6 de diciembre, acompañará a otros ocho CD y cuatro vinilos en un set de lujo que narra el avance de la banda.
Uno, Cave, Muscle Museum, Falling Down, Fillip y Do We Need Estas son las canciones que se tocan en Portsmouth y que figuran en la colección.
También presentará un libro de 48 páginas con entrevistas de Muse, demostraciones antiguas, su exitoso álbum de 2001 Origins of Symmetry y carteles y listas de canciones.
La actuación de Muse en el Pyramids Center en 1999 fue en apoyo de 3 Colors Red, junto con The Donnas, como parte de la gira de sesiones nocturnas del DJ Steve Lamacq.