MOTÖRHEAD A LANZAR EDICIÓN ESPECIAL DE LUJO DEL ÁLBUM 'ACE OF SPADES' EN SU 40 ANIVERSARIO
Por Irving Vidro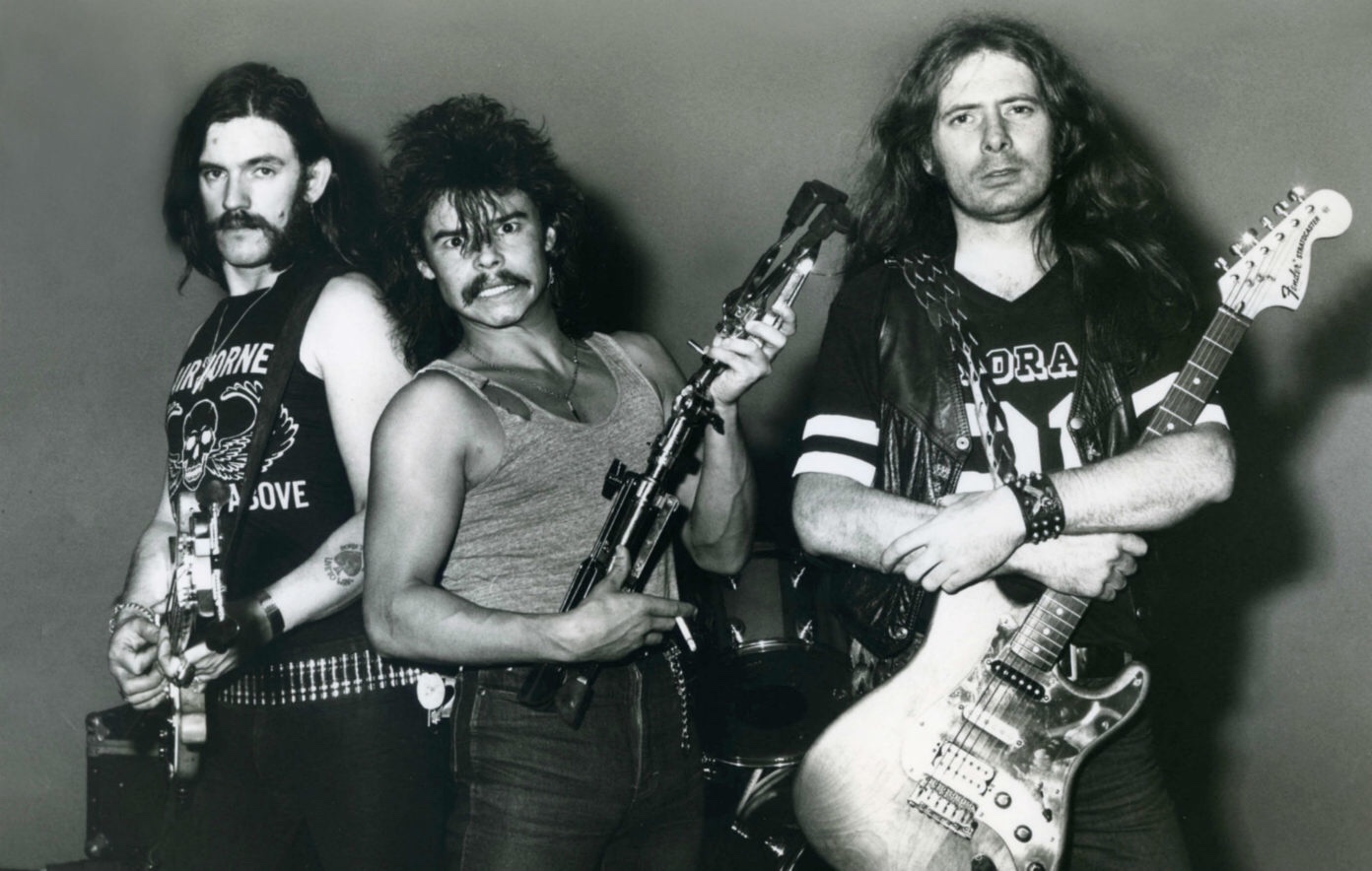 Motörhead celebrará el 40 aniversario del lanzamiento de "Ace of Spades" con una nueva edición especial de lujo del álbum.
Originalmente lanzado el 8 de noviembre de 1980, "Ace of Spades" fue liderado por su canción principal, que se convirtió en una de las canciones más importantes de la banda durante su carrera.
El álbum "Ace Of Spades" ahora se reeditará el 30 de octubre para celebrar 40 años desde su lanzamiento.
Las diversas ediciones de lujo incluyen paquetes de libros de tapa dura en formatos 2xCD y 3xLP, con un espectáculo nunca antes visto de la gira 'Ace Up Your Sleeve', la historia del álbum y fotos nunca antes vistas, y una caja de edición de coleccionista 'Ace Of Spades' set, que contiene "un grupo de tesoros específicos de la época" y 42 pistas inéditas.
Puedes pre-ordenar la reemisión del aniversario del "Ace of Spades" ahora, y ver la lista de canciones a continuación.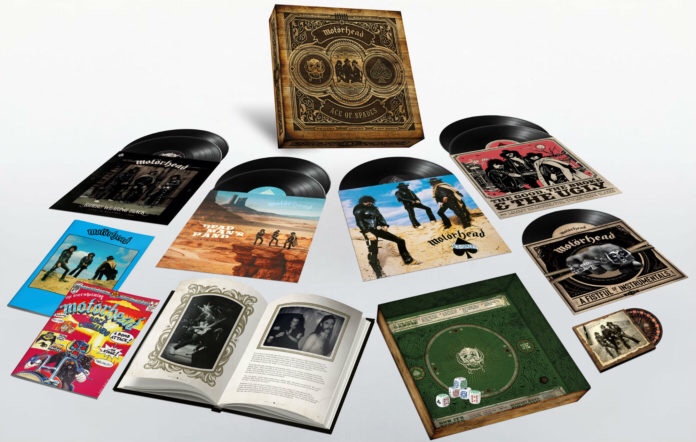 BOX SET TRACKLISTING
'Ace of Spades'
Side One
Ace Of Spades
Love Me Like A Reptile
Shoot You In The Back
Live To Win
Fast And Loose
(We Are) The Road Crew
Side Two
Fire Fire
Jailbait
Dance
Bite The Bullet
The Chase Is Better Than The Catch
The Hammer
A Fistful Of Instrumentals
Side One
Ace Of Spades (demo)
Hump On Your Back (demo)
Shoot You In The Back (demo)
Fast And Loose (demo)
Side Two
Dirty Love (demo)
Love Me Like A Reptile (demo)
Dance (demo)
Riders Wearing Black
Live At Whitla Hall, Belfast – 23rd Dec 1981
Side One
Ace Of Spades
Stay Clean
Over The Top
The Hammer
Shoot You In The Back
Metropolis
Side Two
(We Are) The Road Crew
No Class
Bite The Bullet
The Chase Is Better Than The Catch
Side Three
Jailbait
Leaving Here
Capricorn
Too Late, Too Late
Side Four
Overkill
Bomber
Motörhead
Dead Man's Hand
Live At Parc Expo, Orleans – 5th March 1981
Side One
Ace Of Spades
Stay Clean
Over The Top
Metropolis
Shoot You In The Back
Side Two
The Hammer
Jailbait
Leaving Here
Fire Fire
Love Me Like A Reptile
Side Three
Capricorn
Too Late, Too Late
(We Are) The Road Crew
No Class
Side Four
Bite The Bullet
The Chase Is Better Than The Catch
Overkill
Bomber
The Good, The Broke & The Ugly
Side One
Ace Of Spades (Alternative Version)
Dirty Love
Love Me Like A Reptile (Alternative Long Version)
Shoot You In The Back (Alternative Version)
Side Two
Hump On Your Back
Fast And Loose (Alternative Version)
(We Are) The Road Crew (Alternative Version)
Fire Fire (Alternative Version)
Jailbait (Alternative Version)
Side Three
Waltz Of The Vampire
The Hammer (Alternative Version)
Dirty Love (Alternative Long Version)
Bastard
Godzilla Akimbo
Side Four
Love Me Like A Reptile (Alternative Version)
Dirty Love (Alternative Version)
Please Don't Touch (Performed by Headgirl)
Bomber (Performed by Girlschool)
Emergency
Ace On Your Screens DVD
Part 1 : Motörhead on TV 1980-1981
Part 2 : BBC In The City; Live In Belfast '81
Part 3 : 5.1 audio mix of Ace Of Spades