MÖTLEY CRÜE,BLINK-182 Y IRON MAIDEN LIDERAN ENCUESTA PARA SALÓN DE LA FAMA DEL ROCK AND ROLL
Por Irving Vidro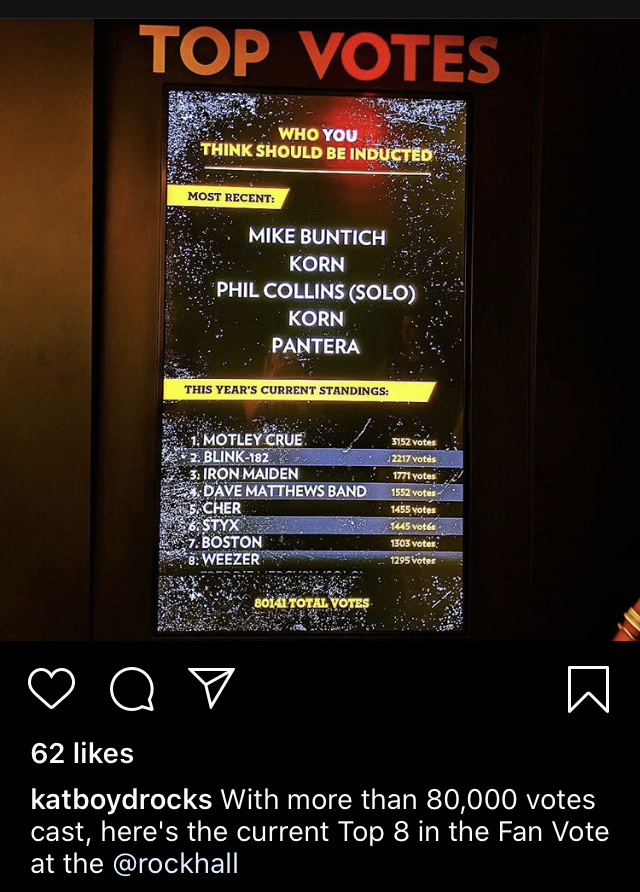 Motley Crue, Blink-182 y Iron Maiden son los líderes actuales en la encuesta de admiradores del Salón de la Fama del Rock and Roll, con más de 80,000 votos emitidos en el museo en Cleveland durante el año.
Dave Matthews Band, Cher, Styx, Boston y Weezer son los siguientes en la lista, lo que no tiene relación con la lista de nominados para la clase de 2020 que se anunciará el 15 de octubre.
Cualquier persona que visite el museo puede participar en la encuesta, que es independiente del voto anual de los fanáticos que tiene lugar una vez que los nominados han sido revelados.