METALLICA SE UNA A STANCE Y LANZA LÍNEA DE MEDIAS
Por Irving Vidro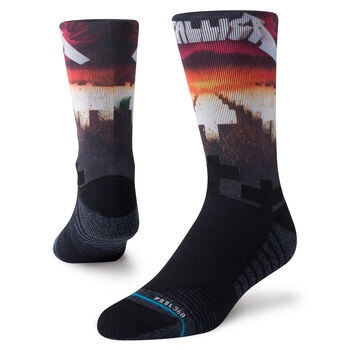 METALLICA se ha asociado con la compañía de medias de lujo Stance para lanzar una nueva línea de medias. Los productos de la marca METALLICA incluyen diseños basados ​​en los álbumes de la banda "Kill 'Em All", "Ride The Lightning" y "Master Of Puppets".
METALLICA dijo en un comunicado: "Echa un vistazo a nuestra última colaboración, esta vez con los iconos de medias Stance. ¡Esta colección presenta ocho estilos diferentes, que incluyen una combinación de rendimiento y opciones casuales, además de algo para los niños también!"
Para más información, visite Metallica.com.
Hace casi tres años, Stance lanzó una línea de calzado de su gama "Legends Of Metal", con diseños aprobados por SLAYER, MOTÖRHEAD e IRON MAIDEN.