METALLICA A LANZAR 6 ÁLBUMES EN VINILO DE COLORES EDICIÓN LIMITADA
Por Irving Vidro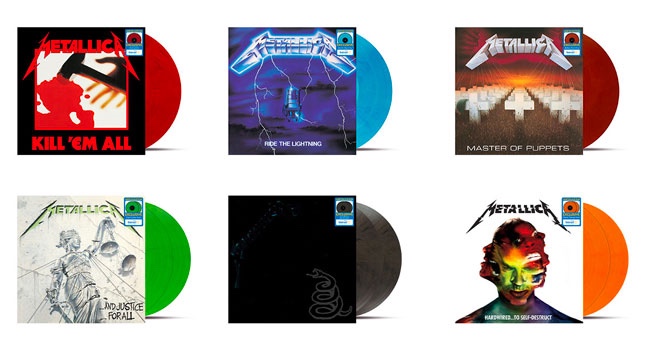 Metallica está iniciando 2021 con una carga de nuevos vinilos de colores exclusivamente a través de Walmart. Las versiones remasterizadas de Kill 'Em All, Ride The Lightning, Master of Puppets y … And Justice For All estarán disponibles junto con The Black Album y Hardwired … To Self Destruct en colores nuevos y exclusivos el 29 de enero.
Kill 'Em All estará disponible en vinilo rojo Jump In The Fire Engine, Ride The Lightning en vinilo azul eléctrico, Master of Puppets en vinilo Battery Brick, … y Justice For All en vinilo doble Dyers Green, The Black Album en doble Some Blacker Vinilo veteado y Hardwired…To Self Destruct en vinilo doble Flame Orange.