MELVINS ANUNCIA NUEVO ÁLBUM 'WORKING WITH GOD'
Por Irving Vidro
Demostrando ser tan prolífico como siempre, Melvins ha anunciado un nuevo álbum de estudio, además de un par de próximas reediciones en vinilo. El nuevo trabajo de estudio se llama Working with God, que llegará a través de Ipecac Recordings el 26 de febrero. Ese mismo día, seremos tratados con reediciones de Hostile Ambient Takeover de 2002 y Gluey Porch Treatments de 1987.
Working with God marca el segundo lanzamiento de Melvins de la versión de 1983 de la banda, que cuenta con Buzz Osborne, Dale Crover y el baterista original Mike Dillard. El último en llegar de esa formación fue su álbum de 2013 Tres Cabrones.
Para saber qué esperar, puedes escuchar un par de canciones del próximo disco: "I Fuck Around" (una versión reimaginada de "I Get Around" de los Beach Boys) y "Bouncing Rick", una canción. sobre la profesora de biología de Osborne y Dillard.
En una declaración sobre "I Fuck Around", dijo Osbourne, "Es un reflejo de nuestro sentido del humor de octavo grado, del cual nunca hemos crecido. Esperamos que Brian Wilson no se enoje".
En cuanto a las reediciones de Hostile Ambient Takeover y Gluey Porch Treatments, llegarán en un montón de variantes diferentes, y puedes reservarlas ahora. Este será el primer lanzamiento en vinilo de Hostile Ambient Takeover.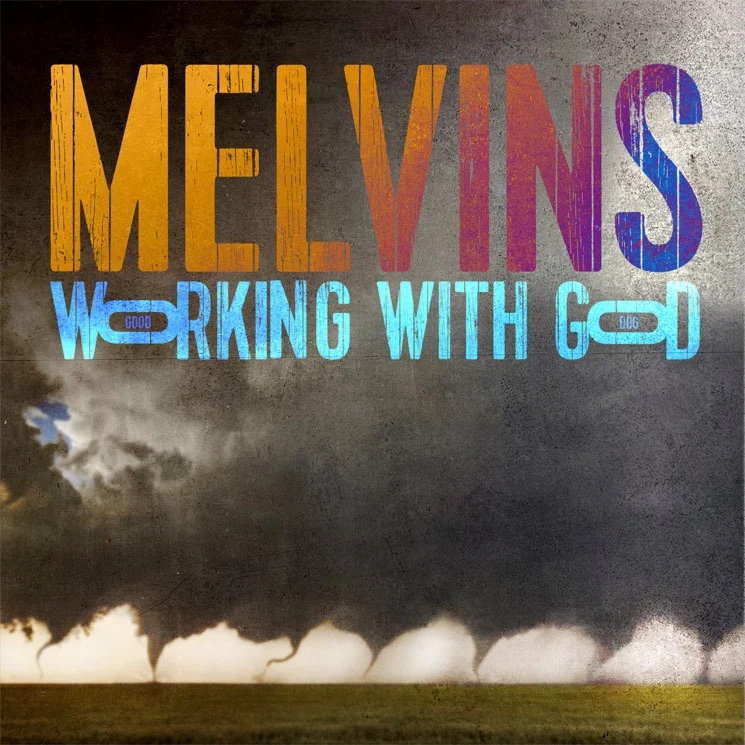 Working with God:
I Fuck Around
Negative No No
Bouncing Rick
Caddy Daddy
1 Brian, The Horse-Faced Goon
Bria n The Horse-Faced Goon
Boy Mike
1 Fuck You 9.Fuck You

The Great Good Place

Hot Fish

Hund

Good Night Sweetheart