'LIVE AT THIRD MAN RECORDS',NUEVO ÁLBUM EN VIVO DE THE HIVES
Por Irving Vidro
Los titanes del rock and roll de Evergreen The Hives han anunciado un nuevo álbum en vivo llamado Live at Third Man Records. El LP de siete canciones saldrá a la venta a finales de este mes, pero la compañía punk sueca dando un adelanto hoy con una interpretación espectacular de su éxito del 2000 "Hate to Say I Told You So".
Los Hives son conocidos por sus sets de alta energía (que siempre interpretan vestidos con trajes impecables), por lo que es un poco sorprendente que les haya tomado tanto tiempo sacar un disco en vivo. Independientemente, los revivalistas del garaje suenan tan estrechos como el infierno y eléctricos como siempre mientras cantan "Hate To Say", una canción que no ha envejecido un día en los 20 años desde su lanzamiento.
Además de los elementos básicos de la era temprana como "Main Offender" y "Walk Idiot Walk", Live At Third Man Records presenta su clásico de 2007 "Tick Tick Boom" y un par de temas de su álbum de 2012 Lex Hives.
En un comunicado, la banda dijo que habían querido hacer un show en el legendario "Blue Room" de Third Man Records durante mucho tiempo. "Se siente bien cuando las palabras se ponen en acción y esa acción, como siempre con The Hives, es la perfección del Rock'n Roll". Afortunadamente, pudieron hacer que la magia sucediera en su gira por Estados Unidos el verano pasado, porque quién sabe cuándo abrirá Third Man nuevamente con el coronavirus aún representando una amenaza.
El álbum en vivo sale oficialmente el 25 de septiembre y los pedidos anticipados para las versiones en LP y CD ya están disponibles. El año pasado, The Hives también se unió al sello de Jack White para un sencillo de 7 pulgadas que incluía las nuevas canciones "Good Samaritan" y "I'm Alive". Estas pistas se facturaron como vistas previas de un supuestamente próximo disco de material nuevo, pero no han aparecido detalles desde entonces.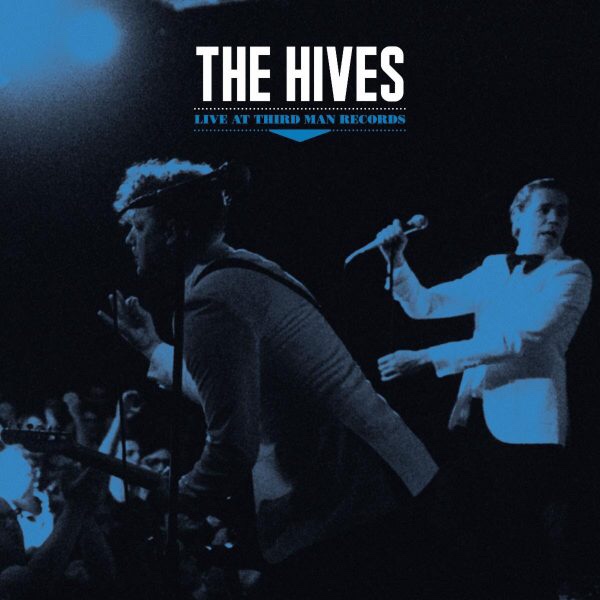 Live at Third Man Records Tracklist:
Come On!
Walk Idiot Walk
Main Offender
My Time Is Coming
Hate To Say I Told You So
I'm Alive
Tick Tick Boom