LIAM GALLAGHER PIDE A SU HERMANO NOEL REUNIR OASIS PARA CONCIERTO BENÉFICO
Por Irving Vidro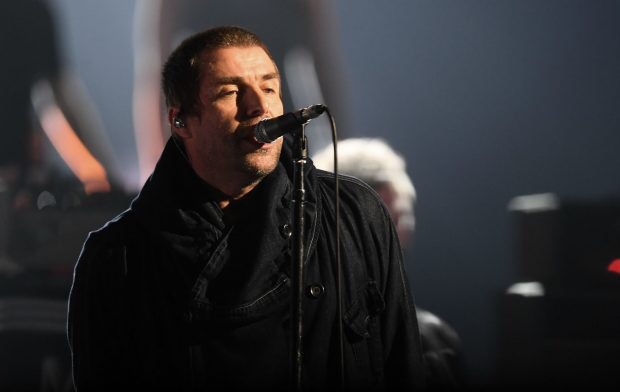 El rockero de 47 años ha estado en desacuerdo con su hermano y amargo rival Noel desde que los creadores del éxito 'Wonderwall' se separaron en 2009, pero Liam ha hablado con frecuencia sobre su deseo de volver a unir a la banda.
Y ahora, una vez más, le ha pedido a Noel que se una a él para reformar Oasis para un concierto destinado a recaudar dinero para obras de caridad, que se llevaría a cabo después de la actual crisis de salud, que ha visto a casi 10,000 personas en todo el mundo perder la vida a partir del tiempo de escritura – ha disminuido.
Liam tuiteó: "Escuchen en serio, mucha gente piensa que soy un **** y soy un apuesto ****, pero una vez que esto se acueste, necesitamos traer de vuelta oasis para un concierto de caridad. vamos Noel, entonces podemos volver a nuestras increíbles carreras en solitario vamos LG (sic) "
Listen seriously a lot of people think I'm a cunt and I am a good looking cunt but once this is put to bed we need to get oasis back for a 1 of gig rite for charity c'mon Noel we can then go back to our amazing solo careers c'mon you know LG x

— Liam Gallagher (@liamgallagher) March 19, 2020
El creador de éxitos de "Shockwave" también sugirió una posible alineación para el programa, incluido además el dúo pop rumano The Cheeky Girls.
Añadió en un segundo tweet: "Todos estos miserables jodidos en bandas que piensan que es demasiado genial para la escuela, el jam vamos weller los smiths vamos marr Rkid oasis vamos noel qué concierto, oh, y cheeky girls, qué jodida alineación vamos, ya sabes (sic) "
All these miserable fucking cunts in bands who think there too cool for school the jam c'mon weller the smiths c'mon marr Rkid oasis c'mon noel what a gig oh and the cheeky girls what a fucking line up c'mon you know

— Liam Gallagher (@liamgallagher) March 19, 2020
Los tweets de Liam se producen después de que recientemente se burló de los consejos de salud actuales que le dicen a las personas que se pongan en cuarentena en casa para detener la propagación de COVID-19, ya que dijo que ha estado "autoaislado" de Noel durante 10 años.
Él escribió: "Me n RKid se han autoaislado durante 10 años, un par de meses más no me duele. (Sic)"