LED ZEPPELIN A TRANSMITIR 'CELEBRATION DAY' EN YOUTUBE
Por Irving Vidro
https://youtu.be/HkqIEeyOz4w
LED ZEPPELIN se ha asociado con YouTube para un evento especial de transmisión de "Celebration Day". Grabada en vivo en el O2 Arena de Londres el 10 de diciembre de 2007, la película captura un tour de force de más de dos horas de duración del rock 'n' roll infundido de blues de la banda que instantáneamente se convirtió en parte de la leyenda de LED ZEPPELIN. Los miembros fundadores John Paul Jones, Jimmy Page y Robert Plant se unieron a Jason Bonham, hijo de su difunto baterista John Bonham, para interpretar 16 canciones de su célebre catálogo, incluidas las pistas históricas "Whole Lotta Love", "Rock And Roll", "Kashmir" y "Stairway to Heaven".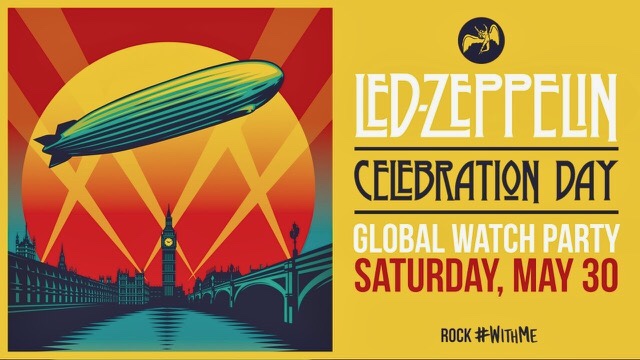 "Celebration Day" se transmitirá en su totalidad durante tres días solo en el canal oficial de YouTube LED ZEPPELIN, que se estrenará este sábado 30 de mayo a las 8 p.m. GMT / 3 p.m. ET / 12 p.m. PST.
La película de "Celebration Day" vio un estreno mundial en cines de Omniverse Vision en 1,500 pantallas en más de 40 territorios en octubre de 2012.