LANZARÁN DOS EDICIONES DEL ÁLBUM DEBUT DE ELTON JOHN EN SU 50 ANIVERSARIO
Por Irving Vidro
Este sábado, que marca el primero de los tres "Drop Dates" del Record Stores Day, se lanzará una edición muy especial del 50 aniversario del álbum homónimo de Elton John exclusivamente para las tiendas de discos participantes. Presionado en vinilo violeta translúcido, el LP doble contará con 12 pistas extra, incluidas dos demos inéditas de "Border Song" y "Bad Side Of The Moon".
A medida que continúan las celebraciones del aniversario de Elton John este otoño, el 30 de octubre también estará disponible un solo disco de edición limitada en vinilo dorado de 180 gramos.
Si bien Elton John de 1970 siguió técnicamente a Empty Sky, se considera que es su álbum debut en los Estados Unidos donde su LP de 1969 no se lanzaría oficialmente hasta dentro de seis años. Independientemente, con temas ahora clásicos como "Your Song", "Take Me to the Pilot" y "Border Song", Elton John es una introducción muy apreciada a los talentos ilimitados del artista.
Tras su lanzamiento, Elton John llegó al número 4 en el Billboard 200 y le valió a Elton dos premios Grammy y un disco de oro. En 2012, el álbum fue incluido en el Grammy Hall of Fame.
En agosto 25 también se cumple el 50 aniversario de la actuación histórica de Elton en el sagrado Troubadour de Los Ángeles, un espectáculo que ha sido anunciado como uno de los mejores conciertos de la era del rock. Para su primer show en Estados Unidos, el artista británico tocó un conjunto de canciones de alta energía de Empty Sky, así como selecciones de su próximo LP homónimo.
Presentado antes de su presentación por Neil Diamond, Elton tocó para una audiencia repleta y repleta de estrellas, que incluía un tesoro de creadores de tendencias musicales, incluidos Quincy Jones, Linda Ronstadt, Brian Wilson y Mike Love de los Beach Boys, Don Henley, Randy Newman. , David Crosby, Leon Russell, Stephen Stills y Graham Nash.
Después de esa noche, la vida de Elton nunca volvería a ser la misma. El "Rocketman" había lanzado oficialmente su estratosférica carrera.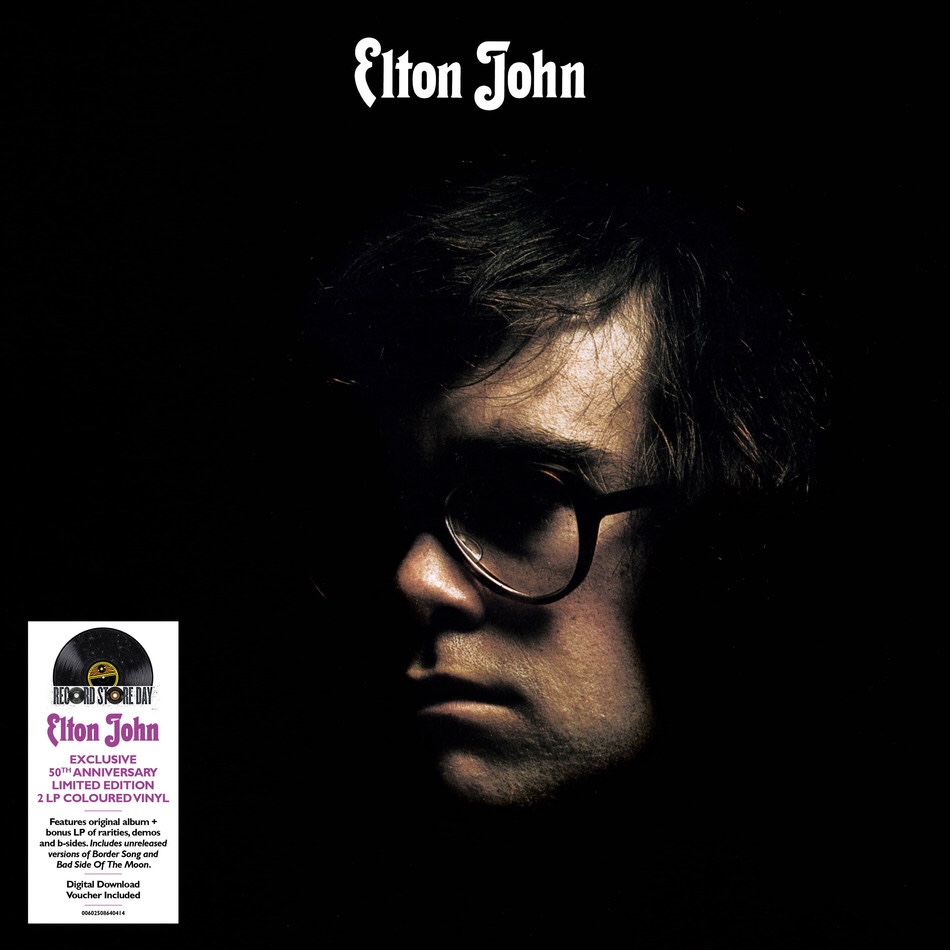 Elton John (Record Store Day 2LP Purple Vinyl Set) tracklist:
LP1 / SIDE A
Your Song
I Need You To Turn To
Take Me To The Pilot
No Shoe Strings On Louise
First Episode At Hienton
LP1 / SIDE B
Sixty Years On
Border Song
The Greatest Discovery
The Cage
The King Must Die
LP2 / SIDE A
Your Song (Piano Demo)
I Need You To Turn To (Piano Demo)
Take Me To The Pilot (Piano Demo)
Sixty Years On (Piano Demo)
Border Song (Piano Demo)
Bad Side Of The Moon (Piano Demo)
LP2 / SIDE B
Thank You Mama (Piano Demo)
All The Way Down To El Paso (Piano Demo)
I'm Going Home (Piano Demo)
Bad Side Of The Moon
Grey Seal
Rock And Roll Madonna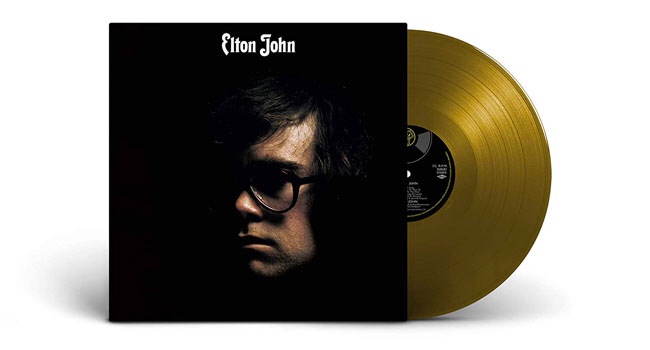 Elton John Limited Edition 1LP Gold Vinyl Set tracklist:
SIDE A
Your Song
I Need You To Turn To
Take Me To The Pilot
No Shoe Strings On Louise
First Episode At Hienton
SIDE B
Sixty Years On
Border Song
The Greatest Discovery
The Cage
The King Must Die