KORN LANZA VIDEO EN VIVO PARA EL TEMA 'COLD'
Por Irving Vidro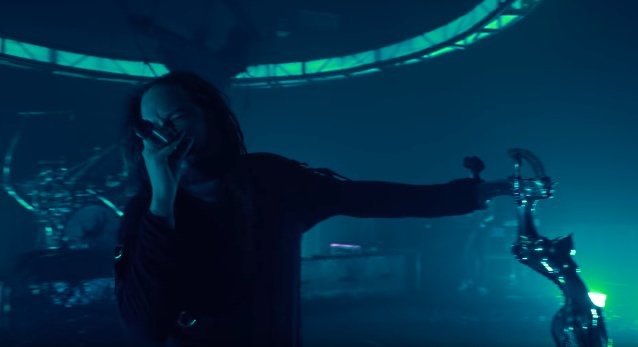 KORN ha lanzado el video oficial en vivo de la canción "Cold", realizada en el evento de lanzamiento del álbum "The Nothing" de la banda el 13 de septiembre. El clip fue dirigido por Sebastien Paquet y filmado por Paquet, Dayne Malan, Edwin Daboub, Melissa Castro y Luke Schlink.
"Cold" está tomado del último álbum de KORN, "The Nothing", que fue lanzado el 13 de septiembre a través de Roadrunner / Elektra. El álbum es seguimiento de "The Serenity of Suffering" de 2016 que fue producido nuevamente por Nick Raskulinecz.
El guitarrista de KORN Brian "Head" Welch le dijo a The Pulse Of Radio sobre el 13er LP de estudio de la banda: "Diría que es como una continuación de nuestro último disco. Es realmente pesado y enérgico, hay mucha energía. Volvimos a la raíz de lo que es KORN, en nuestro sonido, en las letras y en la sensación de las canciones. Y entonces, lo que KORN comenzó a ser, siento que estamos haciendo eso ahora ".
¡El líder de KORN, Jonathan Davis, le dijo a la revista Kerrang! que él está "muy, muy, muy orgulloso" de "The Nothing". "Trabajé muy duro en ello", dijo. "El resto de los miembros trabajaron duro y realmente hicieron un gran trabajo. Es un disco muy oscuro".