KISS ANUNCIA EL ÚLTIMO CONCIERTO DE SU GIRA Y SE ESPERAN MÁS FECHAS
Por Irving Vidro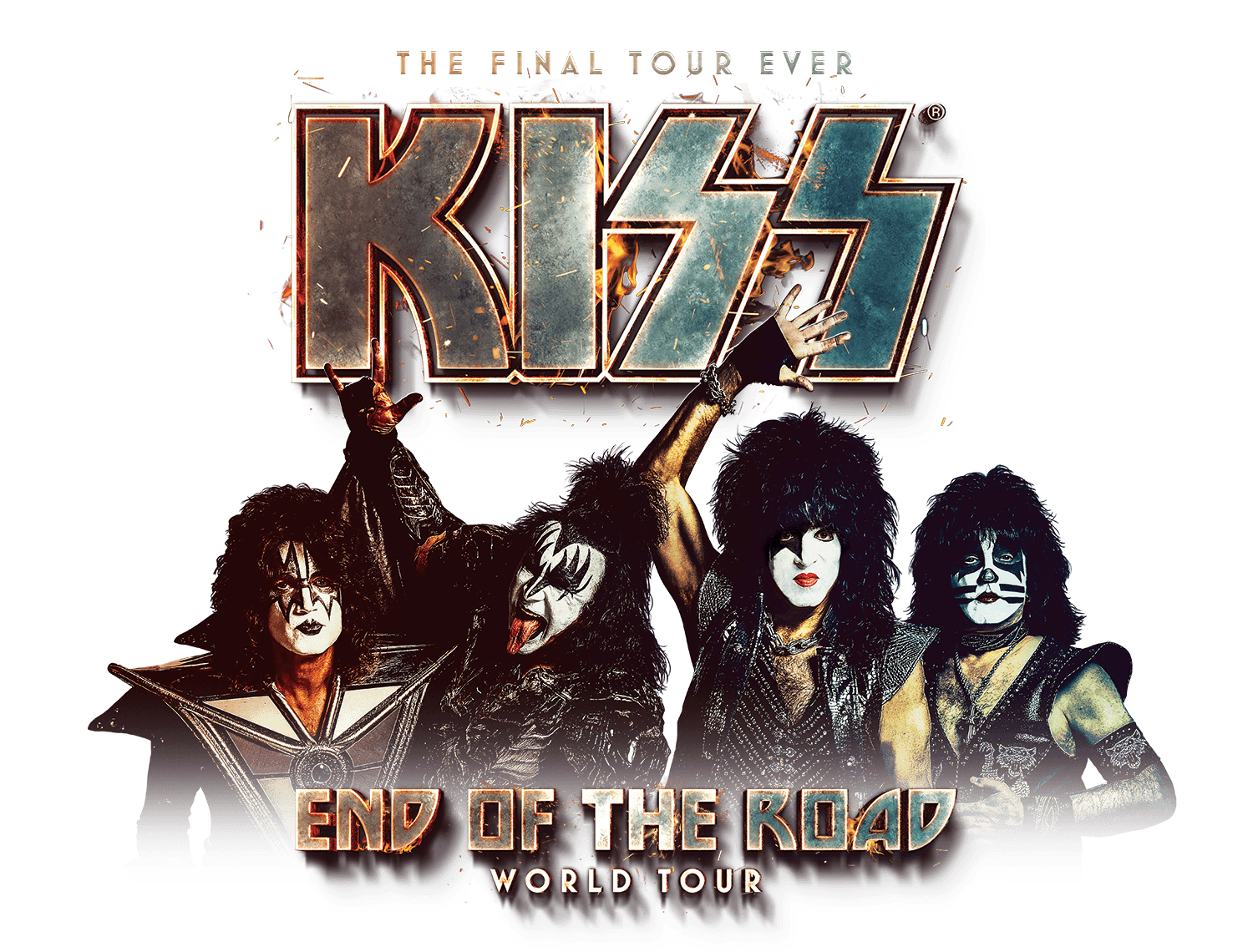 Márcalo en tu calendario, comienza a ahorrar dinero y reserva tus planes de viaje. KISS ha anunciado que su show final tendrá lugar el 17 de julio de 2021 en la ciudad de Nueva York.
Según Ultimate Classic Rock, la banda dio pistas a los fanáticos sobre las noticias durante su presentación de KISS Kruise durante el fin de semana.
"Hemos estado en la gira 'End of the Road', y la gente ha dicho: '¿Cuándo es el último espectáculo?'", Dijo el líder Paul Stanley. "Entonces, estamos aquí para decirles que el final del camino termina el 17 de julio de 2021 en la ciudad de Nueva York". Cuando Stanley reveló la noticia, un reloj de cuenta regresiva gigante apareció detrás de la banda, leyendo 622 días, 23 horas y 51 minutos.
El grupo aún tiene que revelar el lugar del espectáculo final o dar información específica sobre la emisión de boletos, pero durante su actuación se anunció que se confirmarían 90 fechas más de la gira en breve.
NUEVAS FECHAS
Kiss 'End of the Road' 2020
2/01 – Manchester, NH
2/04 – Allentown, PA
2/05 – Buffalo, NY
2/07 – Charlottesville, VA
2/08 – Greensboro, NC
2/11 – Columbia, SC
2/13 – Lexington, KY
2/15 – Peoria, IL
2/16 – Fort Wayne, IN
2/18 – Springfield, MO
2/19 – Wichita, KS
2/21 – Sioux City, IA
2/22 – Grand Forks, ND
2/24 – St. Paul, MN
2/25 – Lincoln, NE
2/29 – Laughlin, NV
3/02 – Bakersfield, CA
3/04 – Los Angeles, CA (makeup date for postponed 9/20/19 show)
3/06 – Oakland, CA (makeup date for postponed 9/16/19 show)
3/09 – El Paso, TX
3/10 – Lubbock, TX
3/12 – Tulsa, OK
3/14 – Lafayette, LA
3/15 – Biloxi, MS
4/24 – San Salvador, El Salvador
4/28 – San Jose, Costa Rica
4/30 – Bogata, Columbia
5/02 – Lima, Peru
5/05 – Santiago, Chile
5/07 – Asuncion, Paraguay
5/09 – Buenos Aires, Argentina
5/12 – Porto Alegro, Brazil
5/14 – Curitiba, Brazil
5/16 – Sao Paulo, Brazil
5/19 – Uberlandia, Brazil
6/09 – Paris, France
6/12 – Derby, U.K. (previously announced, Download Festival)
6/14 – Dortmund, Germany
6/15 – Hamburg, Germany
6/18 – Copenhagen, Denmark
6/20 – Sandnes, Norway
6/23 – Gothenburg, Sweden
6/25 – Stockholm, Sweden
6/27 – Helsinki, Finland
6/29 – Kaunas, Lithuania
7/01 – Prague, Czech Republic
7/04 – Barcelona, Spain
7/05 – Madrid, Spain
7/07 – Lisbon, Portugal
7/10 – Frankfurt, Germany
7/11 – Stuttgart, Germany
7/13 – Verona, Italy
7/15 – Gilwice, Poland
7/16 – Budapest, Hungary
7/18 – Sofia, Bulgaria
7/21 – Geneva, Switzerland
7/25 – Johannesburg, South Africa
8/28 – Mansfield, MA
8/29 – Hartford, CT
8/31 – Canandaigua, NY
9/01 – Bangor, ME
9/04 – Atlantic City, NJ
9/05 – Burgettstown, PA
9/08 – Atlanta, GA
9/09 – Raleigh, NC
9/11 – Clarkston, MI
9/13 – Tinley Park, IL
9/14 – Dayton, OH
9/15 – Milwaukee, WI
9/19 – George, WA
9/20 – Ridgefield, WA
9/22 – Boise, ID
9/24 – Salt Lake City, UT
9/26 – San Bernardino, CA
9/27 – Chula Vista, CA
9/29 – Phoenix, AZ
10/01 – Austin. TX
10/03 – Ft. Worth. TX