KANSAS PRESENTA ADELANTO DE NUEVO ÁLBUM,ANUNCIA FECHA DE LANZAMIENTO
Por Irving Vidro
KANSAS, la legendaria banda de rock progresivo de Estados Unidos, lanzará su muy esperado nuevo álbum de estudio "The Absence of Presence" el 26 de junio de 2020. La banda les dio a los fanáticos un anticipo de lo que pueden esperar escuchar en el álbum con un video de muestra
"Estamos muy emocionados de que nuestros fanáticos puedan tener una idea de lo que vendrá de' The Absence of Presence ", dice el vocalista principal de KANSAS, Ronnie Platt. "Creo que la gente realmente se sorprenderá con el álbum.
Billboard.com anunció por primera vez el nuevo álbum durante una entrevista exclusiva con el baterista de KANSAS y el coproductor de "The Absence of Presence" Phil Ehart.
"The Absence of Presence" sigue a "The Prelude Implicit" de 2016, que debutó en el puesto # 14 en la lista de los 200 mejores álbumes de Billboard. KANSAS ha vendido más de 30 millones de álbumes en todo el mundo y es famoso por éxitos clásicos como "Carry On Wayward Son" y "Dust in the Wind".
"The Absence of Presence", lanzada por Inside Out Music, presenta nueve canciones nuevas escritas por la banda, producidas por Zak Rizvi y coproducidas por Phil Ehart y Richard Williams. El sonido característico de KANSAS es inconfundible en todo momento. El álbum muestra la voz altisonante de Ronnie Platt, el violín abrasador de David Ragsdale, los deslumbrantes teclados de Tom Brislin, los riffs de guitarra electrizantes de Williams y Rizvi, los potentes tambores de Ehart y el bajo oscilante de Billy Greer.
"Estamos muy orgullosos del álbum" The Absence of Presence ", comenta el guitarrista, productor y compositor de KANSAS, Zak Rizvi. "Hacer un nuevo álbum de KANSAS establece un estándar musical muy alto que se espera de nuestros fanáticos. Desde sonidos rockeros hasta épicas progresivas y baladas, hay algo en esta grabación para todos ".
"The Absence of Presence" se lanzará el 26 de junio de 2020 en Inside Out Music y es distribuido por The Orchard. El álbum estará disponible en CD, Doble LP 180 Gram Vinyl, Edición Limitada Deluxe CD + 5.1 Blu-Ray Artbook, y digitalmente en iTunes, Google Play, Spotify, Apple Music, Amazon Music y todos los demás servicios de transmisión.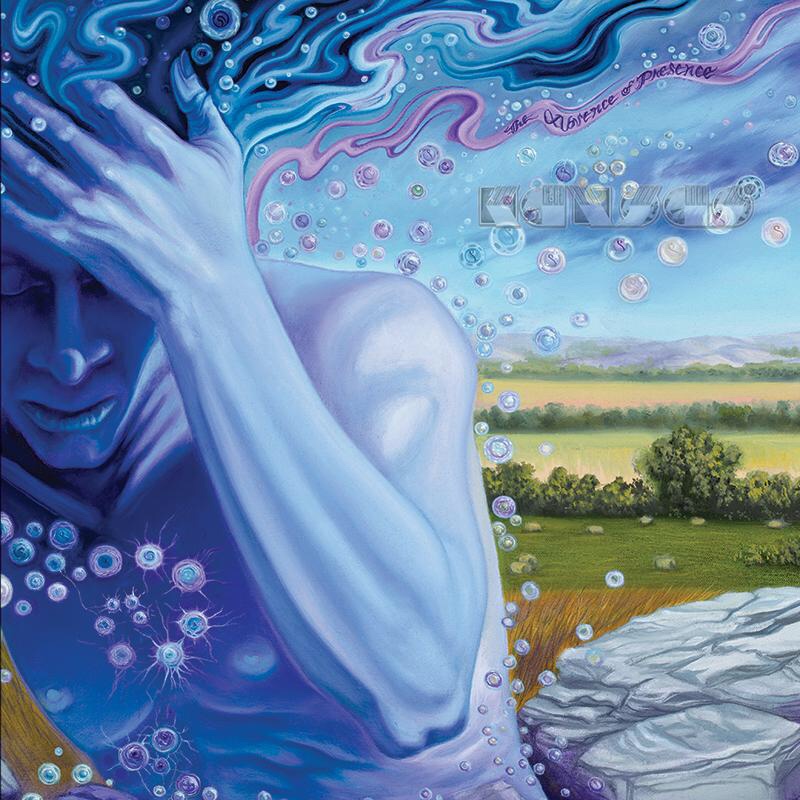 Lista de canciones

• The Absence of Presence
• Throwing Mountains
• Jets Overhead
• Propulsion 1
• Memories Down the Line
• Circus of Illusion
• Animals on the Roof
• Never
• The Song the River Sang