JOHN FOGERTY LANZARÁ ÁLBUM DE COVERS JUNTO A SU FAMILIA
Por Irving Vidro
John Fogerty lanzará un álbum de versiones con su familia, "Fogerty's Factory", el 20 de noviembre.
El proyecto de 12 pistas presenta al legendario rockero acompañado de sus hijos Shane y Tyler y su hija Kelsy para una selección de canciones del extenso catálogo en solitario del cantante y de temas clásicos de sus días en Creedence Clearwater Revival.
Completo con una réplica actualizada de la portada original de 1970 "Cosmo's Factory", ahora con su familia, la compilación creció orgánicamente a medida que Fogerty y la compañía compartieron videos de presentaciones durante los primeros meses de la pandemia.
"Nos divertimos mucho creando estos videos", explicó Fogerty recientemente. "Esperamos poder traer algo de alegría a su hogar desde el nuestro. ¡Estos videos fueron una labor de amor, solo producidos con algunas personas con distanciamiento social y máscaras incluidas! Pudimos crear estos videos sin una gran producción o sobregrabaciones directamente desde nuestra propia casa ".
La colección mezcla éxitos de CCR ("Have You Ever Seen The Rain", "Tombstone Shadow", "Proud Mary", "Bad Moon Rising", "Fortunate Son") con originales de Fogerty ("Centerfield", "Hot Rod Heart", "Blue Moon Nights", "Blueboy", "Don't You Wish It Was True") y versiones de un par de éxitos del pop clásico: "Lean On Me" y "City Of New Orleans".
"Lo que comenzó como un tiempo familiar de calidad juntos en casa durante este año sin precedentes simplemente tocando algo de música", dice Fogerty, "¡ahora se ha convertido en el lanzamiento de un álbum completo!"
"Fogerty's Factory" estará inicialmente disponible en CD y digital, con una edición en LP a seguir en enero.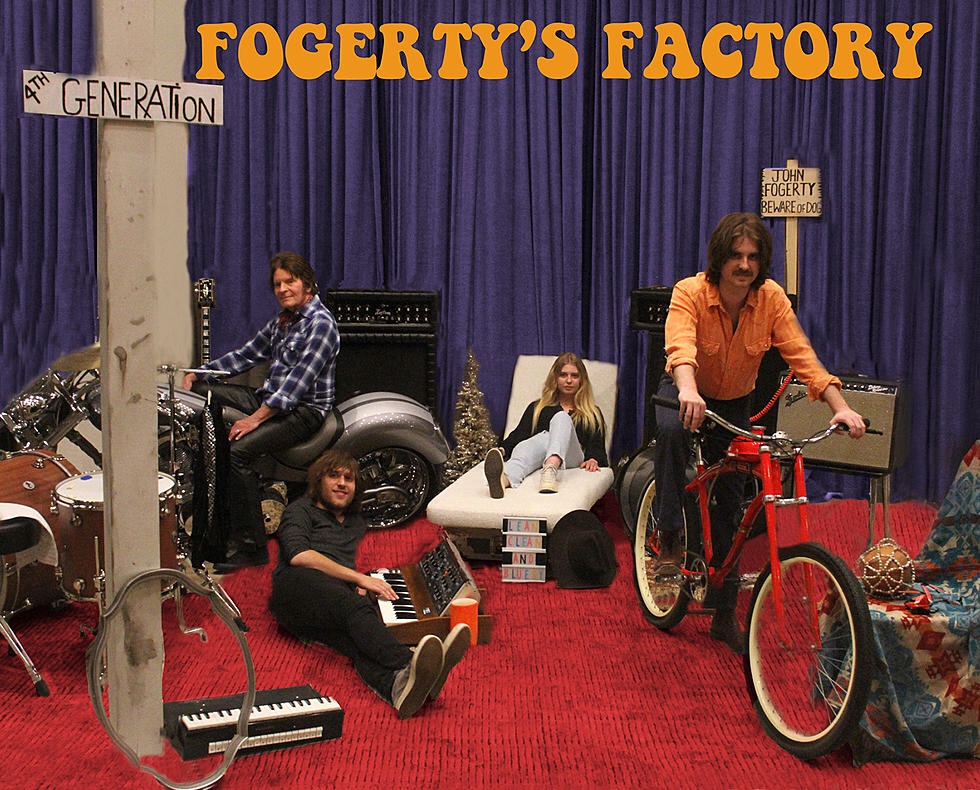 John Fogerty
"Fogerty's Factory"
Fecha de lanzamiento : Noviembre 20
"Centerfield"
"Have You Ever Seen The Rain"
"Lean On Me"
"Hot Rod Heart"
"Blue Moon Nights"
"Tombstone Shadow"
"City Of New Orleans"
"Proud Mary"
"Blueboy"
"Bad Moon Rising"
"Fortunate Son"
"Don't You Wish It Was True"