JOE SATRIANI 'SURFING WITH THE ALIEN' SIN SOLOS
Por Irving Vidro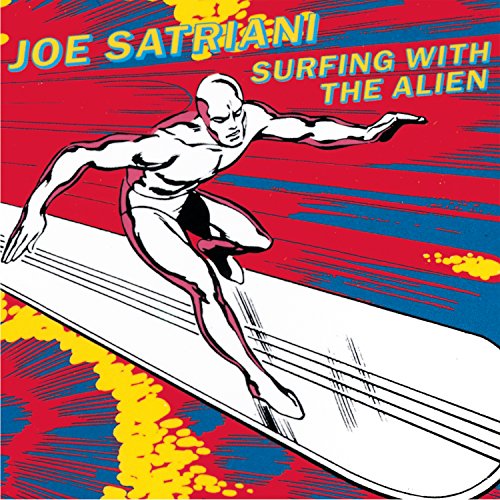 Joe Satriani anunció el relanzamiento de su álbum clásico Surfing With the Alien, que llegará con todos los solos de guitarra eliminados.
El LP doble, limitado a 3.500 copias, presenta el álbum original remasterizado en un disco, con las versiones "Stripped – the Backing Track" de cada canción en la otra. Está programado para su lanzamiento en el Black Friday del Record Store Day, el 29 de noviembre, con el objetivo de demostrar la calidad de las canciones detrás del trabajo principal de Satriani.
En 2017, Satriani recordó cómo se unió el álbum, y le dijo a MusicRadar que fue "hecho con un amor completamente inconsciente de las cosas que quería celebrar en la guitarra, y también fue hecho bajo una enorme presión y la sensación de que nadie realmente lo escucharía y me echarían de la ciudad tan pronto como entregara el álbum. Estaba bajo un clima tal que no parecía que alguien aceptara tal álbum. Entonces fue una sorpresa tan maravillosa cuando se abrazó, porque no era un registro calculado y se sacrificó mucho para lograrlo ".
Joe Satriani, 'Surfing With the Alien' 2019 Black Friday Edition
Side A

"Surfing With The Alien"
"Ice" 9
"Crushing Day"
"Always With Me, Always With You"
"Satch Boogie"
Side B

"Hill Of The Skull"

"Circles"
"Lords Of Karma"
"Midnight"
"Echo" Side C

"Surfing With The Alien (Stripped-The Backing Track)"

"Ice 9 (Stripped-The Backing Track)"
"Crushing Day (Stripped-The Backing Track)"
"Always With Me, Always With You (Stripped-The Backing Track)"
"Satch Boogie (Stripped-The Backing Track)" Side D

"Hill Of The Skull (Stripped-The Backing Track)"

"Circles (Stripped-The Backing Track)"
"Lords Of Karma (Stripped-The Backing Track)"
"Midnight (Stripped-The Backing Track)"
"Echo (Stripped-The Backing Track)