JIMMY PAGE : PORQUE ABANDONÓ GIRA DE BLACK CROWES EN EL 2000
Por Irving Vidro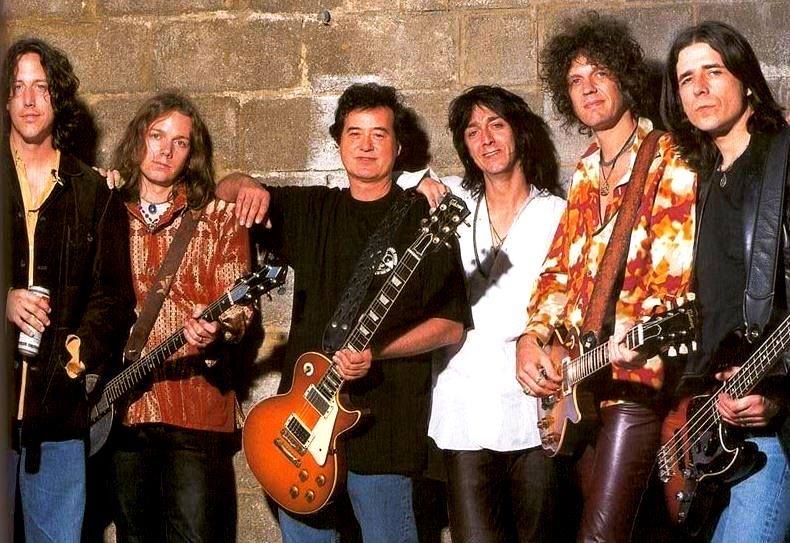 De acuerdo a Steve Gorman,baterista de Black Crowes,menciona que Jimmy Page abandonó la gira luego de que fuera "insultado" por Rich Robinson,guitarrista de Black Crowes.
Jimmy se asoció con la banda en 1999,y como resultado grabaron Live at The Greek que fue lanzado al año siguiente.Sin embargo, Page canceló una gira con la banda después de que se realizaron 11 de sus 55 shows, citando problemas de espalda en ese momento.
"El emparejamiento de Page con los Crowes le dio a la banda disfuncional una oportunidad en el brazo en 2000 y los preparó para un exitoso año de gira", informó Rolling Stone, citando las nuevas memorias de Gorman, Hard to Handle: The Life and Death of The Black Crowes. "Pero después de una aparición en The Tonight Show, Page, que estaba luchando contra los problemas de espalda, desapareció misteriosamente y la gira fue cancelada.
"Gorman aprendió la verdadera razón por la cual Page se fue un año y medio después. Según el recuerdo del baterista, Page le dijo que se ofreció a escribir canciones con los hermanos Robinson para su próximo disco, pero Rich lo dejó con un "¡No, gracias! … No necesitamos más canciones ". Me sentí insultado", le dijo Page a Gorman, quien llamó furiosamente al gerente de los Crowes y le dijo: "Voy a conducir a Connecticut y voy a matar a Rich en su casa".