JERSEY 4 JERSEY NOS PRESENTÓ A BON JOVI Y BRUCE SPRINGSTEEN
Por Irving Vidro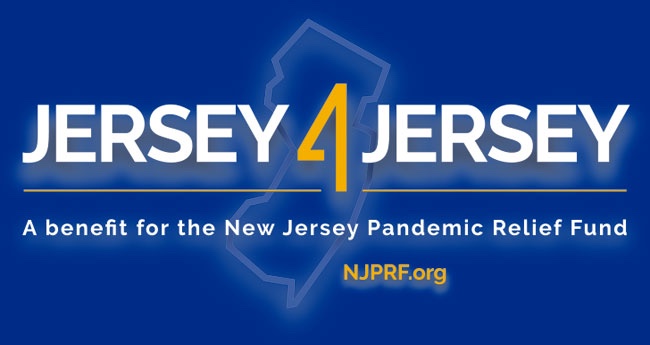 Bruce Springsteen, Jon Bon Jovi, Halsey, SZA y Charlie Puth se presentaron en el programa benéfico Jersey 4 Jersey para recaudar fondos para el alivio de COVID-19.
Los miembros sobrevivientes de Fountains of Wayne realizaron su primer show en siete años, con su compañero nativo de Nueva Jersey, Sharon Van Etten, reemplazando al difunto Adam Schlesinger en el bajo.
"Nueva Jersey se ha visto especialmente afectada por la pandemia de coronavirus", dijo Springsteen en Good Morning America de ABC el 14 de abril, "y la gente de Nueva Jersey siempre ha dado un paso adelante en tiempos difíciles".
Springsteen comenzó el espectáculo interpretando "Land of Hope and Dreams" con Patti Scialfa de Wrecking Ball de 2012. Regresaron más tarde para tocar "Jersey Girl", mientras que Halsey interpretó acústicamente "Finally // beautiful stranger".
Mientras tanto, Fountains of Wayne rindió homenaje a su ciudad natal y a Schlesinger tocando"Hackensack".
"Esto para Adam, sus padres, sus hijos y Nueva Jersey", dijo el cantante Chris Collingwood.
Jon Bon Jovi tocó una nueva canción, "When You Can't Do, Do What You Can" y "Livin' on a Prayer ", mientras que SZA interpretó" 20 Something ".
El evento fue para recaudar fondos para el recién lanzado Fondo de Ayuda para Pandemias de Nueva Jersey (NJPRF).
Mira las actuaciones a continuación: