JEM RECORDS A LANZAR ÁLBUM TRIBUTO A JOHN LENNON
Por Irving Vidro
JEM Records ha anunciado un álbum tributo a John Lennon, para conmemorar el 80 aniversario del legendario ícono del rock. JEM Records Celebrates John Lennon, con versiones de 13 de las canciones icónicas del músico como solista y como miembro de los Beatles, se lanzará el 9 de octubre en el cumpleaños de Lennon.
El álbum, producido por el presidente de JEM, Marty Scott, presenta actuaciones inspiradas por los artistas de JEM Richard Barone, Weeklings, Grip Weeds, Anderson Council, Gold Needles, Johnathan Pushkar y Midnight Callers. La portada del álbum es una reproducción de "Lennon at Home" de Al Hirschfeld.
El renombrado historiador de la música Kenneth Womack, que está lanzando el libro John Lennon 1980: The Last Days in the Life a mediados de septiembre, escribió las notas para el álbum.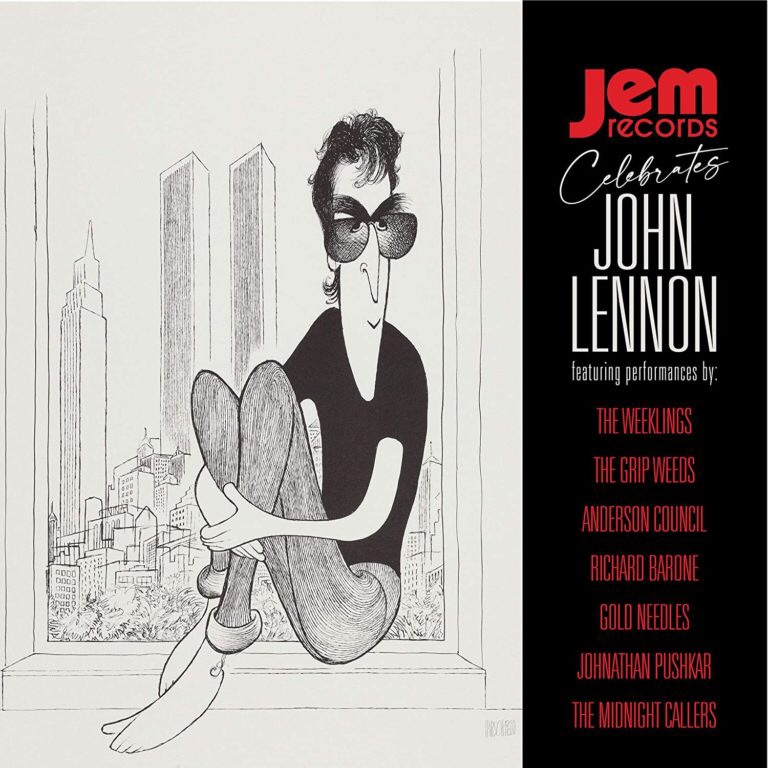 JEM Records Celebrates John Lennon Track Listing
1 – The Word/The Weeklings
2 – Child Of Nature/The Midnight Callers
3 – Jealous Guy/The Midnight Callers
4 – You Can't Do That/The Grip Weeds
5 – (Just Like) Starting Over/Johnathan Pushkar
6 – No Reply/The Gold Needles
7 – Revolution/Power To The People/Richard Barone
8 – Strawberry Fields Forever/The Grip Weeds
9 – It Won't Be Long/The Midnight Callers
10 – I Found Out/The Anderson Council
11 – Cold Turkey/Hey Bulldog/The Gold Needles
12 – I Call Your Name/Johnathan Pushkar
13 – What's The New Mary Jane/The Weeklings