JEFFERSON STARSHIP ANUNCIA EP 'MOTHER OF THE SUN',PRESENTA SENCILLO 'IT'S ABOUT TIME'
Por Irving Vidro
Jefferson Starship reclutó a la ex cantante Grace Slick para co-escribir su nueva canción políticamente cargada "It's About Time". La canción aparece en el próximo EP de la banda, Mother of the Sun, su primer trabajo de material nuevo en 12 años.
"Can't you feel the planet getting hotter? How can you sit back and watch your own slaughter?" la cantante Cathy Richardson canta en el tema. "Old white men have had their turn / Thousands of years, what have we learned?" También toca los tiroteos en la escuela, la división política, la contaminación y los desastres naturales a lo largo de la melodía, que se desvía hacia un puente espacial antes de su coro final.
La recientemente anunciada Mother of the Sun saldrá el 21 de agosto en el sello de la banda, Secret Knock Records. Además de "It's About Time", que Slick y Richardson escribieron con el guitarrista Jude Gold, el set de siete pistas también presenta una colaboración escrita con el ex cantante y guitarrista Marty Balin, quien murió en 2018. El ex bajista Pete Sears aparece en tres pistas.
Mother of the Sun se inspiró en gran medida en el espíritu creativo del ex guitarrista de Jefferson Starship Paul Kantner, quien murió en 2016. "Paul Kantner fue nuestro líder de banda y el visionario que mantuvo a Jefferson Starship en tantas épocas", dijo Richardson en un comunicado. "Inspiró mucho sobre este disco, desde los mensajes en las letras hasta el título y la carátula del álbum, hasta el proceso colaborativo de crear música como banda con algunas de sus musas originales: Grace, Marty y Pete. Mother of the Sun está dedicada a PK ".
La banda combinó el lanzamiento de "It's About Time" con la presentación de la lista de canciones del EP y la portada del álbum. Este otoño, el quinteto anunciará las fechas de una larga gira de 2021 que respaldará el proyecto.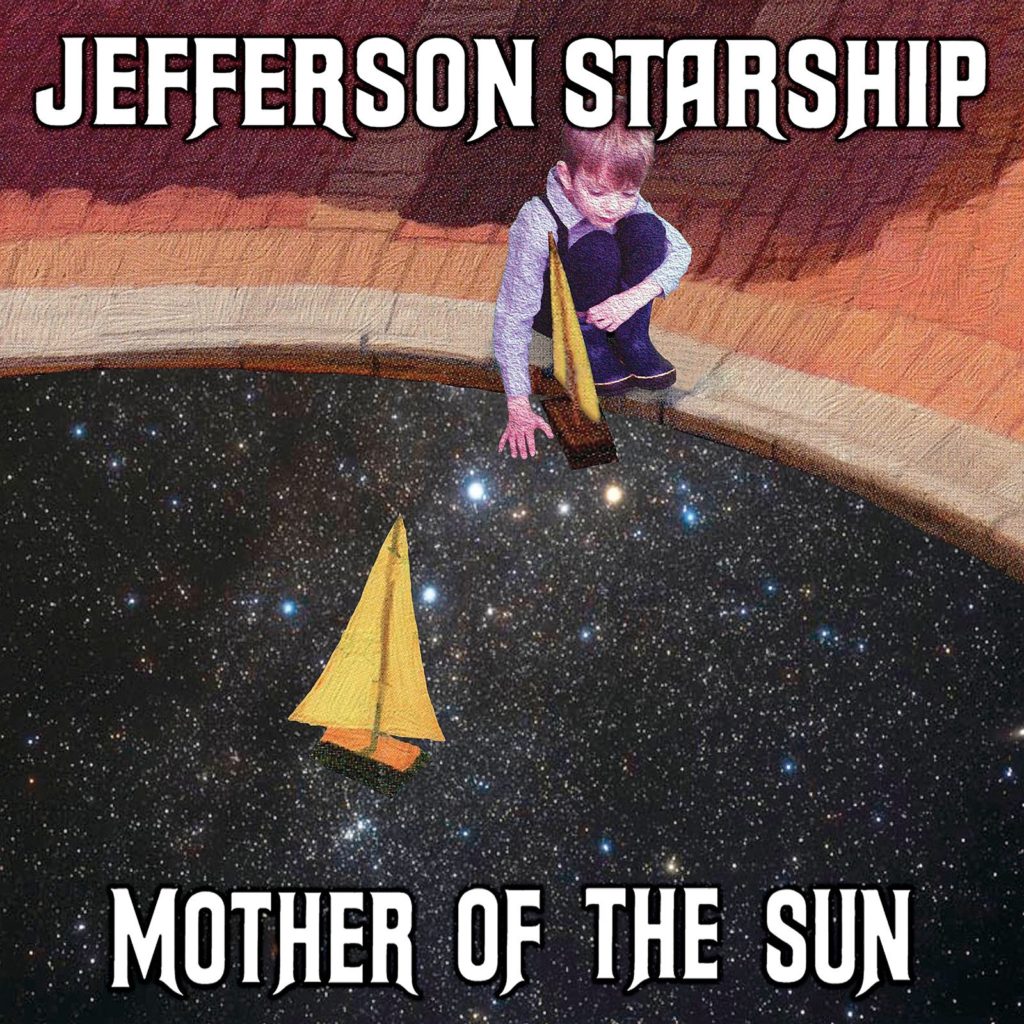 Jefferson Starship, 'Mother of the Sun' Track Listing
"It's About Time"
"What Are We Waiting For?"
"Setting Sun"
"Runaway Again"
"Embryonic Journey"
"Don't Be Sad Anymore"
"What Are We Waiting For (Extended Version)"