JAGGED LITTLE PILL A BROADWAY
Por Irving Vidro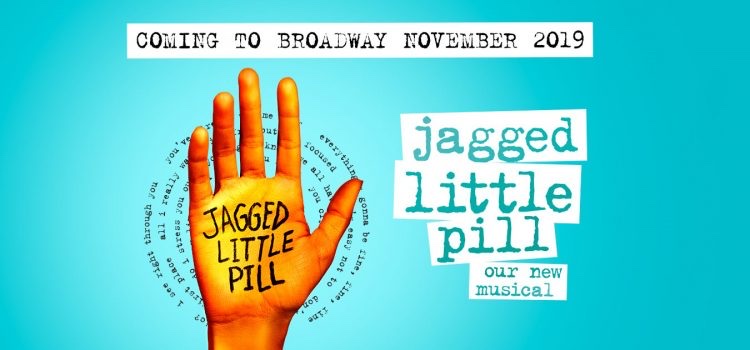 El álbum Jagged Little Pill,de Alanis Morissette, tomará Broadway por primera vez en noviembre, y en forma de una adaptación musical en vivo.
El musical no cuenta la historia de la vida de Morissette, sino de los Healys: una familia suburbana ficticia que lucha por proteger a su hija adoptiva, y a ellos mismos, de un mundo exterior cada vez más complejo. Morissette alistó al guionista Diablo Cody, ganador del Premio de la Academia, para escribir el libro de Jagged Little Pill, utilizando solo las canciones como guía; También reclutó a la directora Diane Paulus (Waitress, Pippin), el compositor Tom Kitt (American Idiot, Next to Normal) y el colaborador de Beyoncé Sidi Larbi Cherkaoui para la coreografía.
Alanis pasó su entrenamiento de infancia para el mundo del espectáculo: bailó, tocó el piano e incluso asumió un papel secundario en el programa de Nickelodeon de los años noventa You Can't Do That On Television. Durante mucho tiempo tuvo fantasías de actuar en Broadway. Pero cuando comenzó a triunfar como artista discográfica, reprimió esos sueños, hasta que comenzó a hablar para escribir un musical en 2013. Jagged Little Pill se estrenó cinco años después en el American Repertory Theatre en Cambridge, MA, donde el elenco realizó 79 funciones,todas vendidas en su totalidad.
La primera presentación de Broadway del espectáculo comienza el domingo 3 de noviembre en el Broadhurst Theatre de la ciudad de Nueva York.