IRON MAIDEN PRESENTA NUEVAS CAMISAS DEPORTIVAS ALUSIVAS A TRES DE SUS ÁLBUMES
Por Irving Vidro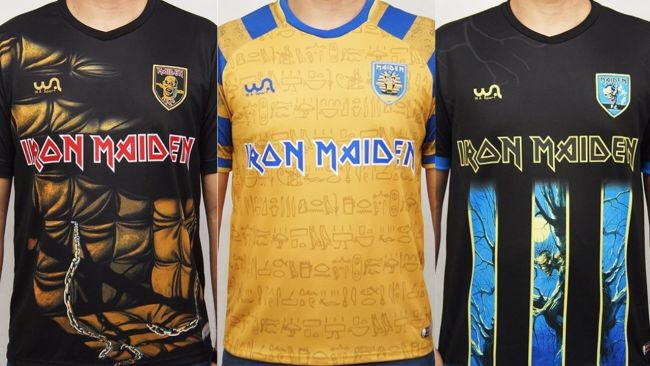 En noviembre del año pasado, Iron Maiden se asoció con West Ham United para un nuevo diseño de equipo de fútbol.
La asociación Die With Your Boots On vio el logotipo de la banda en la parte delantera del atuendo de la Premier League inglesa y la camisa azul cielo, con los pantalones cortos con el escudo del club y la marca "IMFC" en el lado opuesto.
Ahora Iron Maiden se ha asociado con la marca brasileña WA Sport para tres diseños de camisetas de fútbol, ​​basados ​​en las portadas de Piece Of Mind, Powerslave y Fear Of The Dark.
Las insignias de la camisa también están inspiradas en las ilustraciones y están marcadas con "Maiden FC".
Lamentablemente, las camisas con licencia oficial solo parecen estar disponibles para el mercado brasileño, pero esperemos que se abran camino en todo el mundo en algún momento en el futuro.
Echa un vistazo a una galería de las camisetas a continuación.