IRON MAIDEN HONRADOS POR EL CONGRESO ARGENTINO
Por Irving Vidro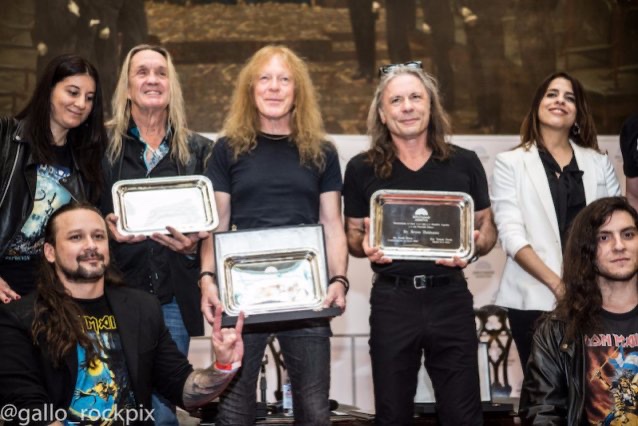 IRON MAIDEN fue invitado a asistir al Congreso de la Nación Argentina ubicado en Buenos Aires esta semana, antes del concierto con entradas agotadas en el estadio Vélez Sarsfield. Las leyendas británicas del heavy metal fueron formalmente honradas como Visitantes de la Nación y Cámara de Diputados de Argentina, una distinción muy prestigiosa otorgada a un artista internacional por primera vez. La ceremonia tuvo lugar en el Salón de los Pasos Perdidos el viernes 11 de octubre, donde los miembros de MAIDEN recibieron placas.
La moción fue propuesta y aprobada por la Cámara de Diputados del Congreso Argentino a principios de este año en reconocimiento de la influencia cultural y musical de la banda y su música en el pueblo argentino.
MAIDEN ha vendido más de un millón de discos en Argentina hasta la fecha y ha estado llevando sus shows en vivo a Buenos Aires desde "Fear Of The Dark" de 1992, tocando para decenas de miles de fanáticos en cada concierto. El desempeño de la semana pasada marcó la undécima visita de MAIDEN al país.