IDLES ANUNCIA SU TERCER ÁLBUM 'ULTRA MONO',COMPARTE EL SENCILLO 'GROUNDS'
Por Irving Vidro
IDLES ha anunciado su tercer álbum "Ultra Mono" y ha compartido el sencillo "Grounds"
Tras el aclamado 'Joy As An Act Of Resistance' de 2018, el álbum de 12 pistas llegará el 25 de septiembre a través de Partisan. Se presentó un adelanto el mes pasado con 'Mr. Motivator ".
Llegando hoy (16 de junio), la nueva pista "Grounds" se presentó durante la gira de IDLES a fines del año pasado. El líder Joe Talbot lo describió como "una canción que encarnaba la autoconfianza y nos daba confianza en sí mismo, un contragolpe a todas las dudas que acumulamos a partir de todo el ruido que tan fácilmente permitimos".
El primer verso de la canción comienza con la letra: "You will not catch me staring at the sun/ Not sucking on a dum dum/ Not turning round to run/ No Hallelujahs and no kingdom comes/ So you will not catch me staring at the sun".
"Grounds" llega con un video oficial adjunto dirigido por Rob French.
Grabado en París, 'Ultra Mono' fue producido por Nick Launay (Nick Cave, Yeah Yeah Yeahs, Arcade Fire) y Adam 'Atom' Greenspan (Anna Calvi, Cut Copy). La programación adicional fue proporcionada por Kenny Beats, con IDLES preparándose para capturar la sensación de un disco de hip-hop.
La líder de Savages, Jehnny Beth, se presentará como invitada en la canción "Ne Touche Pas Moi", mientras que Warren Ellis, David Yow y Jamie Cullum también contribuyeron al proyecto.
Antes del lanzamiento de su tercer álbum, IDLES presentará un trío de espectáculos especiales transmitidos en vivo que se grabarán profesionalmente en un estudio icónico no anunciado.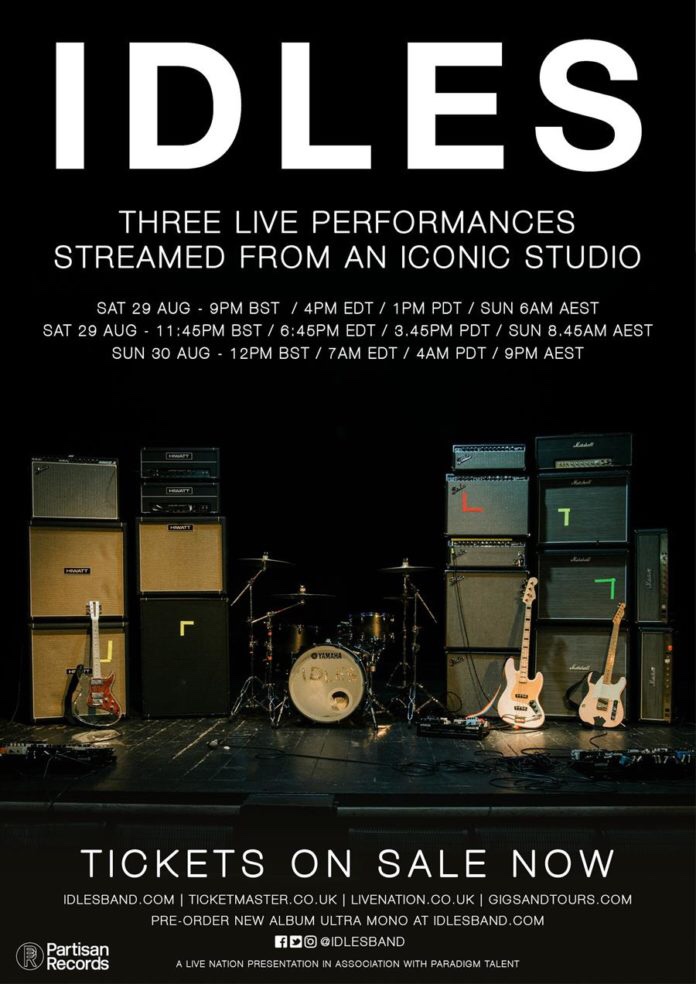 Junto con las noticias de hoy, la banda ha revelado las fechas en las que lanzarán más temas de "Ultra Mono": vea el póster de programación a continuación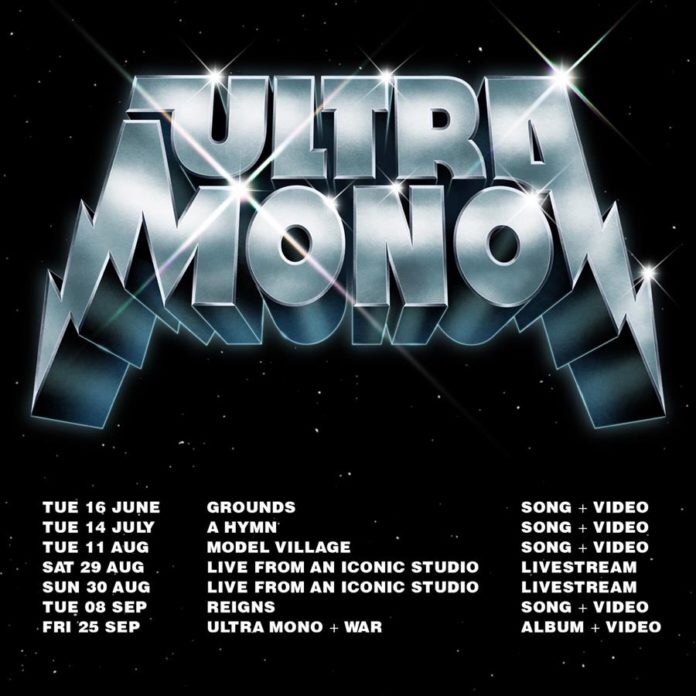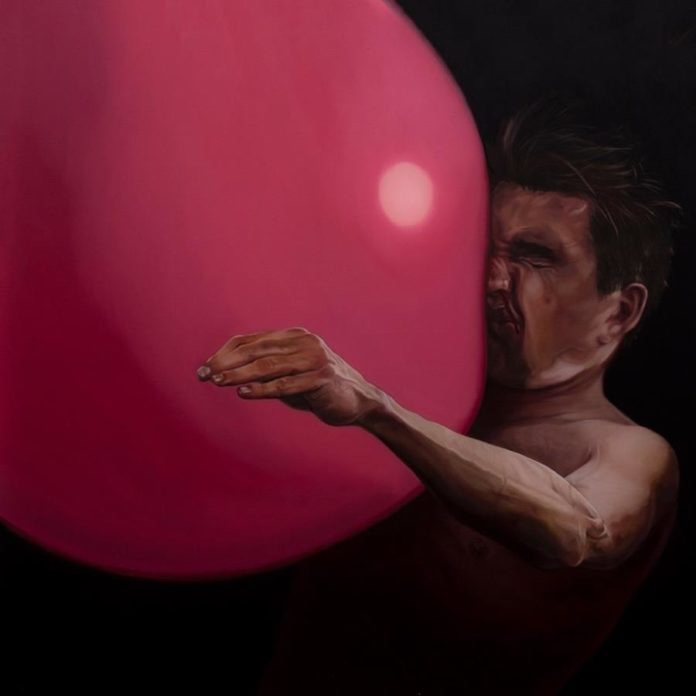 La lista de canciones de "Ultra Mono" es la siguiente:
War
Grounds
Mr. Motivator
Anxiety
Kill Them With Kindness
Model Village
Ne Touche Pas Moi (feat. Jehnny Beth)
Carcinogenic
Reigns
The Lover
A Hymn
Danke