GUITARRA USADA POR KURT COBAIN EN MTV UNPLUGGED PODRÍA SUBASTARSE POR $1 MILLÓN
Por Irving Vidro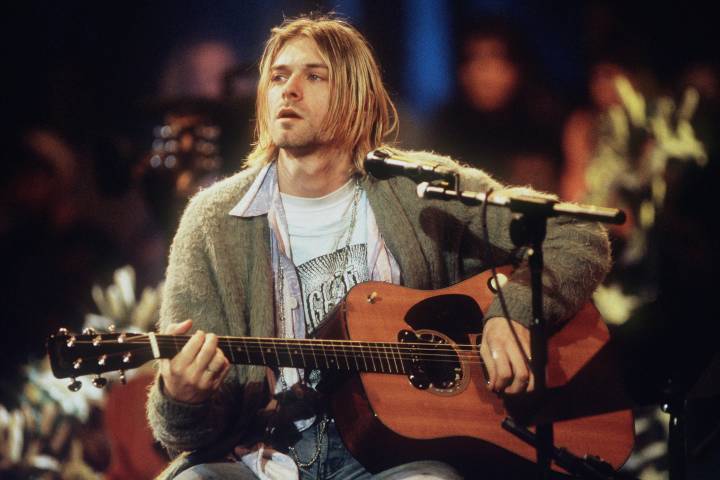 Si alguna vez quisiste saber cómo se sentía sonar a Kurt Cobain, ahora es tu oportunidad. Aunque definitivamente no será barato.
La guitarra acústica-eléctrica Martin D-18E de Cobain de 1959, que utilizó en MTV Unplugged, será subastada por Julien's Auctions en Beverly Hills del 19 al 20 de junio. Está valorado en … $ 1 millón.
Si gastar mucho dinero es demasiado para soportar, estás de suerte. Los fanáticos pueden ver la guitarra de Cobain a partir del 15 de mayo, primero en el Hard Rock Cafe de Londres y al mes siguiente en la Galería de Subastas de Julien en Beverly Hills a partir del 15 de junio.
De acuerdo con un comunicado de prensa de la casa de subastas, la guitarra viene con su estuche rígido original decorado por Cobain con un volante del álbum de Poison Idea de 1990 'Feel the Darkness'. Hay tres talones de boleto de reclamo de equipaje adheridos al asa, junto con una pegatina de Alaska Airlines pegada en el estuche. El compartimento de almacenamiento de la caja también contiene el paquete medio usado de cuerdas de guitarra Martin de Cobain, tres púas para guitarra y su bolsa de "alijo" de gamuza decorada con una cuchara, tenedor y cuchillo de plata en miniatura.
"Julien's Auctions se enorgullece en ofrecer esta guitarra histórica de Kurt Cobain, quien cambió la industria de la música y la cultura pop en general con su actuación mítica al frente de Nirvana en MTV Unplugged en Nueva York", dijo Darren Julien, presidente / CEO de Julien's Auctions. "Esta importante guitarra se ha ganado el lugar que le corresponde en la historia del Rock 'N' Roll como el instrumento interpretado por uno de los músicos e íconos más influyentes del rock en una de las mejores y más memorables actuaciones en vivo de todos los tiempos".
El artículo anterior de MTV Unplugged of Cobain que se subastará fue su suéter, que se vendió por $ 334,000.