GREEN DAY INTERPRETÓ DOOKIE EN SU TOTALIDAD ANOCHE EN MADRID
Por Irving Vidro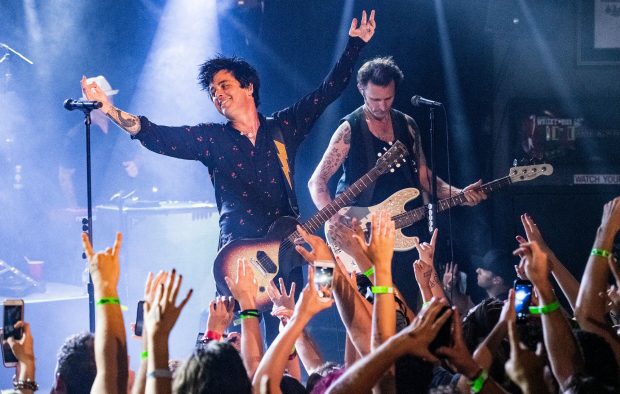 Anoche, Green Day sorprendió a los fanáticos al tocar su álbum clásico "Dookie" en un show en Madrid.
Después de dar 'señas' a los fanáticos de que iban a realizar la totalidad de su disco seminal de 1994, los veteranos del pop-punk se entregaron cuando subieron al escenario en su show de último minuto en Madrid antes de los MTV EMA del fin de semana.
Para su primer set, repasaron el álbum completo en orden (tocando 'Chump', 'Pulling Teeth', 'Sassafras Roots', 'Emenius Sleepus' e 'In the End' en vivo por primera vez en años. También tocaron La canción oculta 'All By Myself' en vivo por primera vez en seis años, después de que Billie Eilish le dijera recientemente al líder Billie Joe Armstrong que era su canción favorita de la banda en una entrevista conjunta reciente.
Luego, la banda regresó para un segundo set de éxitos que abarcan toda su carrera (incluido el nuevo sencillo y la canción principal del álbum "Father Of All …"), antes de un encore de las dos canciones de apertura del álbum emblemático de 2005, "American Idiot".
Los fanáticos ahora especulan si seguirán más shows completos de álbumes, después de que la banda dejó entrever los fanáticos a principios de este año al ensayar 'Dookie' y el seguimiento 'Insomniac'