GREEN DAY AL MUNDO DE VIDEOJUEGOS VIRTUALES
Por Irving Vidro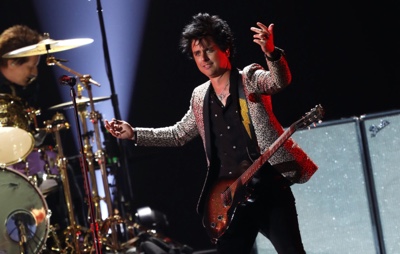 Se ha anunciado que Green Day ha lanzado un paquete de música especial para el juego de realidad virtual Beat Saber.
El juego usa controladores de movimiento VR que representan sables de luz y les pide a los jugadores que corten a través de bloques de colores que representan las notas y los ritmos de una canción.
El paquete de música Beat Saber de Green Day presenta las canciones "American Idiot", "Boulevard Of Broken Dreams", "Holiday", "Minority", "Father Of All …" y el último lanzamiento "Fire, Ready, Aim". El paquete está disponible para comprar por $ 8.99 .
En un comunicado, el líder Billie Joe Armstrong dijo: "La realidad virtual es rock and roll: es intrépido, desafía la forma en que se hacen las cosas, nunca acepta un no por respuesta". También es la forma más atractiva y única para que los fanáticos de todo el mundo experimenten nuestra música. ¡Ponte el cinturón!
La participación de Green Day con Beat Saber fue objeto de insinuaciones a principios de esta semana cuando se reveló que la banda estaba planeando un "anuncio de videojuego realmente impresionante que harán" durante The Game Awards.
Anteriormente, Imagine Dragons lanzó su propio paquete de música para Beat Saber en octubre de 2019.