GO AHEAD AND DIE,NUEVO PROYECTO DE MAX E IGOR CAVALERA
Por Irving Vidro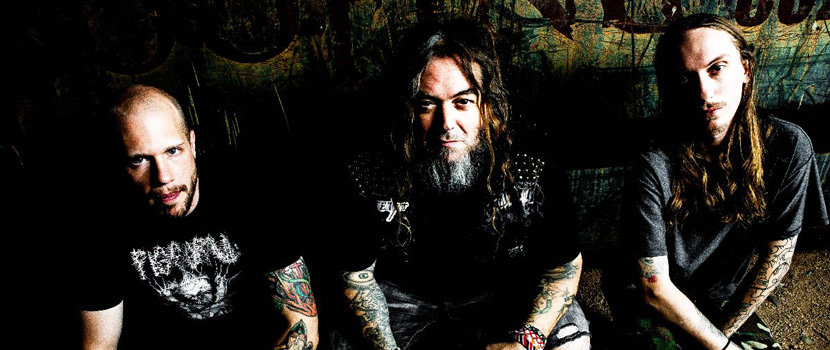 El líder de Soulfly, Max Cavalera (voz / guitarra) y su hijo Igor Amadeus Cavalera (voz / guitarra / bajo) se han unido en una banda llamada Go Ahead And Die. Completado por el baterista Zach Coleman (Black Curse, Khemmis), el grupo acaba de firmar con Nuclear Blast Records y se están preparando para lanzar su álbum debut.
Max comentó:"¡Una colaboración única entre padre e hijo que trae la vieja escuela con una nueva actitud! ¡Los riffs enfermizos y las letras abrasivas de Igor y la batería brutal de Zach Coleman (Black Curse, Khemmis) me inspiraron! ¡Los tiempos extremos exigen música extrema! "
Igor añadió:"Estamos más que emocionados de firmar con Nuclear Blast. Definitivamente son la elección correcta para este disco colosalmente pesado. G.A.A.D. entregará una energía acelerada y alimentada por el odio que no se ha escuchado en años ".
Por su parte Zac mencionó:"No podría estar más emocionado de ser parte de G.A.A.D. y que el álbum salga en Nuclear Blast! Siento que pudimos capturar la agresión (extrema) con el disco. Es una mezcla de estilo de la vieja escuela (piense en el metal / punk de la era del 89) y sonidos más nuevos que reflejan lo que sucede a nuestro alrededor. ¡Protesta y sobrevive! "
Un comunicado de prensa oficial afirma que la banda "produce un sonido que mezcla elementos de death y thrash metal, con las primeras influencias de Celtic Frost y una actitud punk".