GIBSON PRESENTA 'BACK IN BLACK 40TH ANNIVERSARY:A VIRTUAL CELEBRATION'
Por Irving Vidro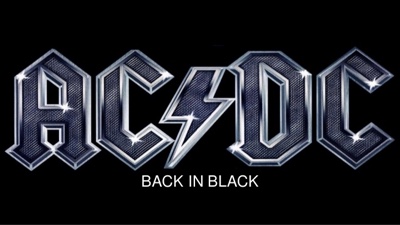 El viernes 24 de julio, Gibson celebrará 40 años del histórico álbum de AC / DC "Back In Black" con el evento en vivo "Back In Black 40th Anniversary: ​​A Virtual Celebration". Organizado por Jared James Nichols, el evento contará con Slash, Sebastian Bach, miembros de ALICE IN CHAINS, CAGE THE ELEPHANT, ANTHRAX, TRIVIUM, LAMB OF GOD, REFUSED, AIRBOURNE, GWAR, Cherie Currie, Dave Amato, Orianthi, Sergio Vallin de MANA, Emily Wolfe, Brian Posehn y muchos más. El evento especial incluirá testimonios de AC / DC, apariciones, tutoriales y actuaciones.
Sintonice el viernes 24 de julio a las 5:00 p.m. ET para ver la transmisión en vivo gratis a través de los canales de Consequence Of Sound de Facebook, YouTube, Instagram y Twitch.
Back In Black de AC / DC ha movido unos notables 50 millones de unidades en todo el mundo desde su lanzamiento el 25 de julio de 1980, y es el número 1 en general en lo que respecta a álbumes de rock puro. El icónico LP Back in Black está repleto de adelante hacia atrás con clásicos como "Hells Bells", "Shoot to Thrill", "You Shook Me All Night Long" y la canción del título.
Este mes, AC / DC celebra el 40 aniversario de su álbum 25x Platinum 1980, Back In Black. La banda lanzó este raro video, con una presentación de "You Shook Me All Night Long", en vivo de Nihon Seinenkan, Tokio, 1981.
La banda lanzó previamente imágenes raras para su actuación de "What Do You Do For Money Honey", del mismo concierto.