FRANK BELLO,BAJISTA DE ANTHRAX,A GRABAR SU PRIMER ÁLBUM SOLISTA
Por Irving Vidro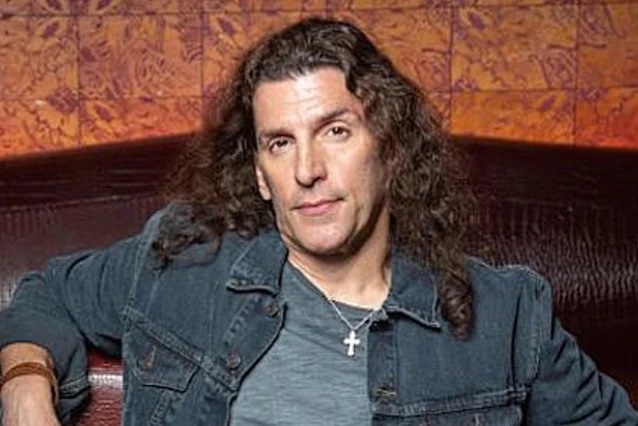 El bajista de ANTHRAX, Frank Bello, ha confirmado que está trabajando en material para su álbum debut en solitario. "Justo antes de que llegara COVID, en realidad iba a grabar un par de canciones con un productor", reveló durante una aparición en un podcast de video presentado por Todd Kerns, el bajista de SLASH CON MYLES KENNEDY AND THE CONSPIRATORS . "Y COVID llegó, y me retiré. Realmente golpeó a Nueva York en enero y febrero. Tenía tiempo de estudio reservado y lo íbamos a hacer, y en pocas palabras, me sentí raro. Todos los músicos involucrados, nosotros todos simplemente decidieron: '¿Saben qué? Dejemos esto hasta que tengamos un poco más de claridad sobre lo que está pasando' ".
Según Bello, iba a grabar su primer material en solitario en la ciudad de Nueva York, pero cambió sus planes en medio de la pandemia del coronavirus.
"Tuve algunos grandes, grandes músicos tocando en él", dijo el músico de 55 años. "Y es aún mejor ahora, porque incluso puedo escribir más ahora. Así que déjalo hervir".
Con respecto a la dirección musical de su material en solitario, Bello dijo: "Es gracioso, porque se parece mucho a ALTITUDES & ATTITUDE [el proyecto paralelo de Bello con el bajista de MEGADETH David Ellefson]. Es más en esa línea – rock and roll pesado … Crecí en esto. Será rock and roll con un toque más pesado, y eso está bien, porque eso es lo que me gusta ".
Se espera que el LP en solitario de Bello se publique a través de Megaforce, que lanzó el álbum debut de ALTITUDES & ATTITUDE, "Get It Out", en enero de 2019.