FANATICOS SE UNEN A QUEEN A CREAR TRES VIDEOS NUEVOS PARA BOHEMIAN RHAPSODY,A KIND OF MAGIC Y DON'T STOP ME NOW
Por Irving Vidro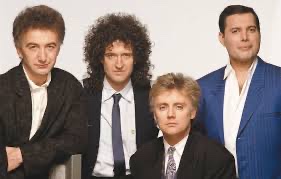 Queen contactó a 10,000 personas de 120 países para ayudarlas a crear tres nuevos videos musicales para "Bohemian Rhapsody", "Don't Stop Me Now" y "A Kind of Magic".
Queen, YouTube Music, Universal Music y Hollywood Records presentaron la iniciativa del video musical de los fanáticos como una forma de celebrar el clip original de "Bohemian Rhapsody" que se convirtió en el primer video musical anterior a los años noventa en alcanzar mil millones de visitas en YouTube.
Cada video requería un tipo diferente de presentación: con el video "Bohemian Rhapsody", por ejemplo, se pidió a los fanáticos que tocaran y cantaran la canción de la manera que quisieran, mientras que el video "Don't Stop Me Now" pedía bailar y bailar. "A Kind of Magic" pidió arte visual y animación.
En un comunicado, el guitarrista de Queen, Brian May, dijo sobre los videos: "Es una de las cosas más gratificantes que puede sucederle a un artista de cualquier tipo: ver que nuestro trabajo ha inspirado a la gente de todo el mundo a crear sus propias interpretaciones y visuales". El arte es una emoción. Y la diversidad de su visión es asombrosa. Muchas gracias a todos los que participaron ".