FANATICOS DE TWENTY ONE PILOTS:"THE CHAINSMOKERS 'COPIARON ' LA GIRA"
Por Irving Vidro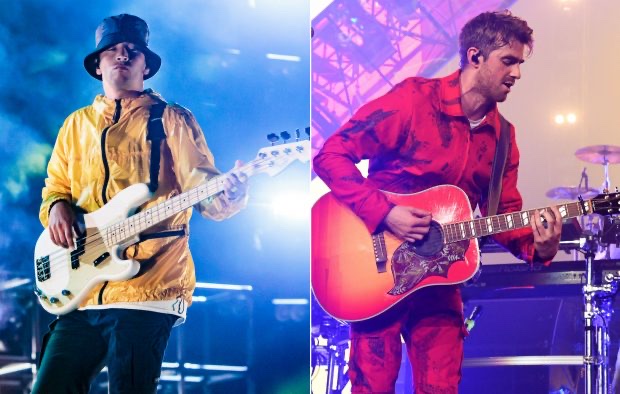 Los fanáticos de Twenty One Pilots critican a The Chainsmokers por las similitudes percibidas entre sus giras recientes.
Los rockeros 'Stressed Out' comenzaron la gira 'Bandito' en octubre de 2018 y recibieron elogios por su compleja puesta en escena, que incluyó pirotecnia elaborada y coches en llamas.
Ahora, The Chainsmokers ha sido criticado después de comenzar la gira "The World Way Joy", que cuenta con una configuración posiblemente similar.
Además de presentar antorchas de llamas reales en varios puntos a lo largo del espectáculo, la puesta en escena también sigue los pasos de la gira de Bandito al incluir pasarelas flotantes.
Un fan escribió en Twitter: "¿Se agotaron las entradas para Twenty One Pilots? ¡sin preocupaciones! The Chainsmokers van a montar un espectáculo exactamente como el que querías ".
Otro se enfureció: "Ok, no puedes llamar a ESTO solo una tendencia que están haciendo muchas bandas / artistas. esto es algo muy distinto, ÚNICO, de Twenty One Pilots y Chainsmokers simplemente … lo están 'copiando'… Jesucristo ".
Y aunque la banda aún no ha respondido directamente, la actriz Debby Ryan (la prometida del baterista Josh Dun), aparentemente no se impresionó cuando un fan le preguntó.
Preguntaron: "¿Cómo te sientes acerca de los Chainsmokers que literalmente copian todo lo que hacen Tyler y Josh?"
Ella respondió: "¿Quién?"