FALLECE REED MULLIN,BATERISTA DE CORROSION OF CONFORMITY
Por Irving Vidro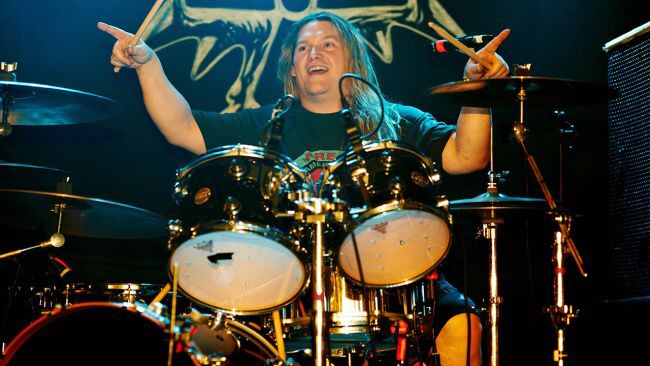 El baterista de Corrosion of Conformity, Reed Mullin, murió a la edad de 53 años.
La noticia fue confirmada en los canales de redes sociales de la banda en una breve declaración, que dice: "Reed, es con gran pesar que nos despedimos de un amigo, un hermano y un pionero.
"Amor y condolencias a la familia, amigos y fanáticos que te extrañarán y gracias por la música".
Mullin cofundó Corrosion Of Conformity con el guitarrista Woody Weatherman y el bajista Mike Dean en 1982, y la banda lanzó su álbum debut Eye For An Eye en 1984.
Mullin aparecería en Animosity de 1985, Blind de 1991, Deliverance de 1994, Wiseblood de 1996 y Volume Dealer de 2000 de Estados Unidos antes de abandonar la banda en 2001.
Regresó en 2010, y apareció en el octavo álbum de estudio homónimo COC en 2012 y también apareció en los últimos dos discos de Corrosion Of Conformity IX y No Cross No Crown.
En 2012, Mullin sufrió una convulsión mientras viajaba con el grupo, y en 2016, el baterista se vio obligado a abandonar la gira de Corrosion Of Conformity con Clutch y Lamb Of God después de sufrir una convulsión relacionada con el alcohol.
Mullin también estuvo detrás del proyecto Teenage Time Killers en 2015, que también contó con artistas como Dave Grohl de Foo Fighters, Corey Taylor de Slipknot, el ex líder de Dead Kennedys Jello Biafra, Matt Skiba de Blink-182 y el vocalista de Clutch Neil Fallon.
Los homenajes a Mullin han comenzado a llegar desde el mundo del rock y el metal, con Roy Mayorga de Hellyeah y Stone Sour diciendo: "Qué batería increíble. Definitivamente fue una influencia y tuvo un gran impacto en mí y en muchos otros. Recuerdo la primera vez que lo vi tocar esos tambores tan rápido y poderoso. ¡Era épico!
El líder de Faith No More, Mike Patton, dijo: "¡Maldición! Es muy triste escuchar sobre mi viejo amigo Reed Mullin. Descansa en paz amigo mío."