FALLECE LARRY JUNSTROM,BAJISTA DE .38 SPECIAL
Por Irving Vidro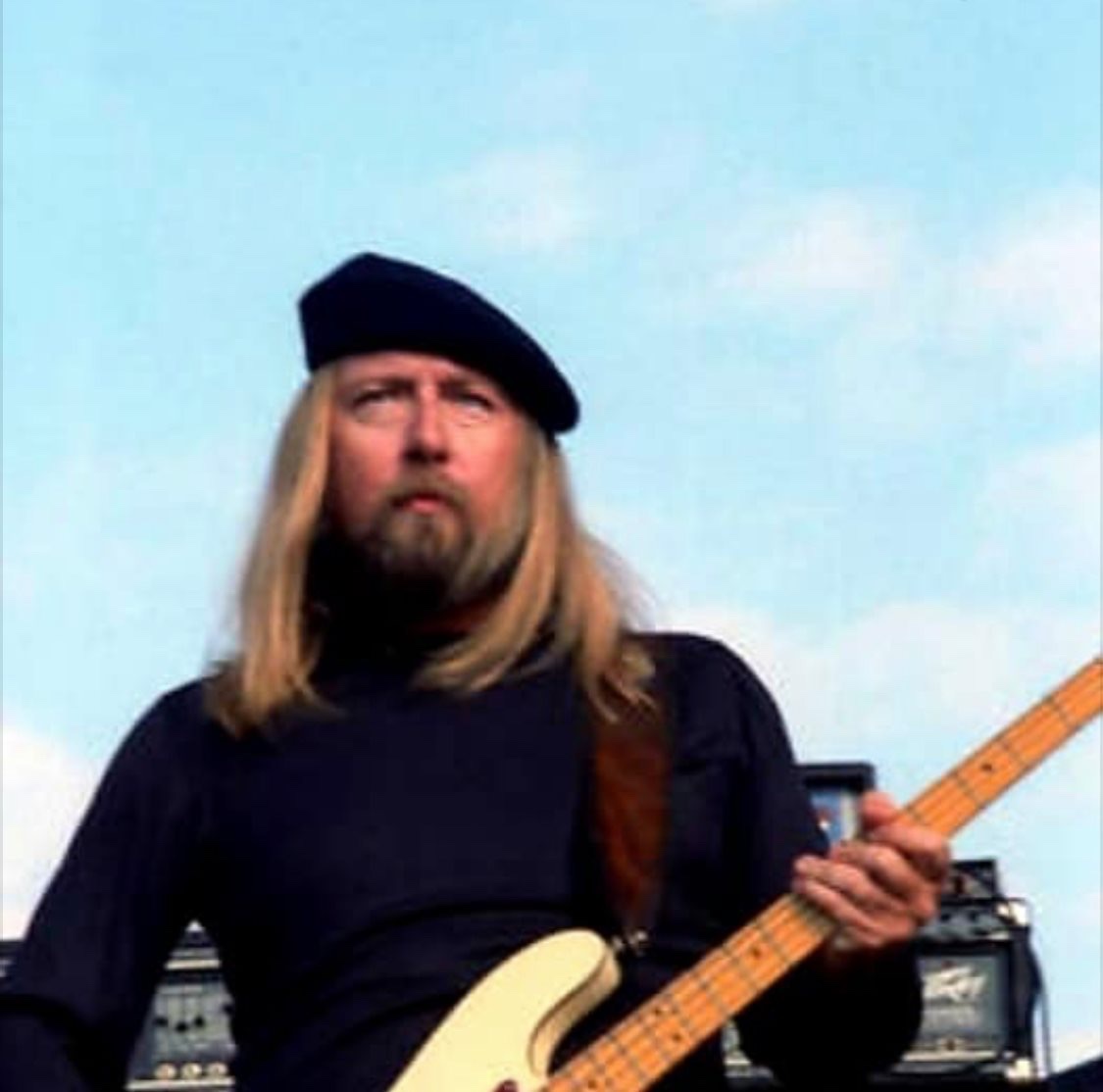 La banda .38 Special acaba de colocar el siguiente mensaje es su página oficial de Facebook,anunciando la muerte de su bajista Larry 'L.J.'Junstrom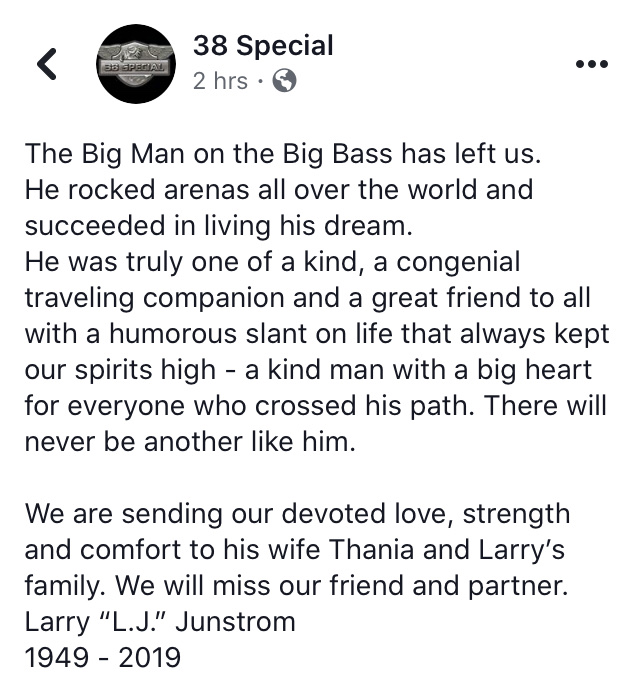 The Big Man on the Big Bass nos ha dejado.
Sacudió arenas en todo el mundo y logró vivir su sueño.
Era verdaderamente único en su clase, un compañero de viaje agradable y un gran amigo para todos con una inclinación humorística a la vida que siempre mantuvo nuestro espíritu en alto: un hombre amable con un gran corazón para todos los que se cruzaron en su camino. Nunca habrá otro como él.
Estamos enviando nuestro devoto amor, fortaleza y consuelo a su esposa Thania y a la familia de Larry. Extrañaremos a nuestro amigo y compañero.
Larry "L.J." Junstrom
1949 – 2019