ERIC CLAPTON SE UNE A VAN MORRISON EN TEMA ANTIBLOQUEO
Por Irving Vidro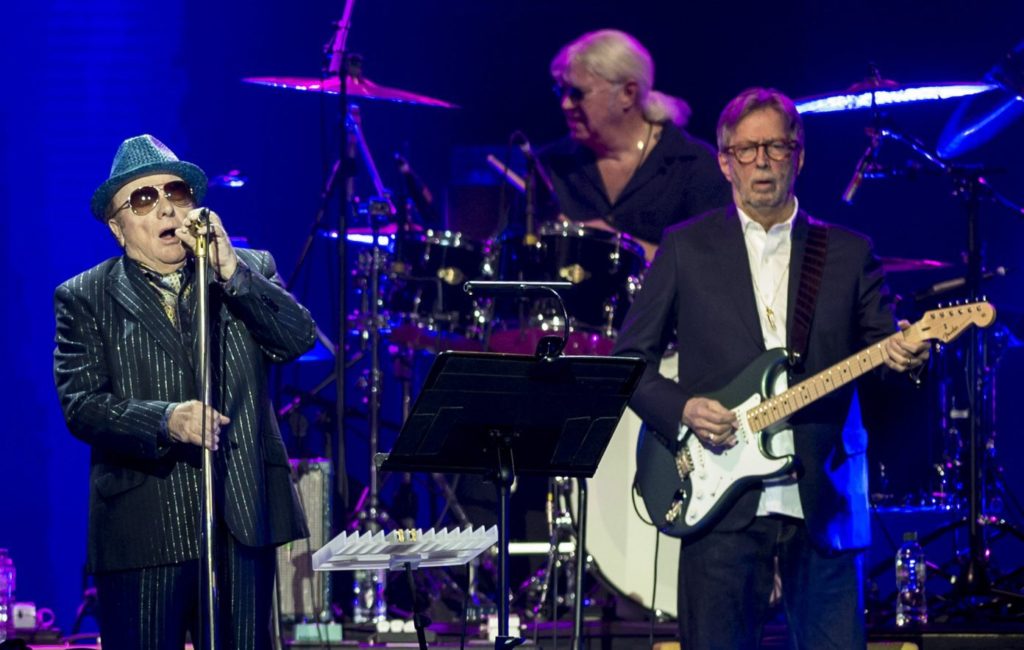 Eric Clapton unirá fuerzas con Van Morrison en una nueva canción, la cuarta pista de la serie actual de canciones antibloqueo de este último.
Morrison compartió recientemente tres canciones de protesta contra el bloqueo, en las que acusó al gobierno de ser "matones fascistas". 'No More Lockdown', 'Born to Be Free' y 'As I Walked Out' se escribieron en oposición a las restricciones gubernamentales sobre el coronavirus.
Ahora, él y Clapton han anunciado "Stand and Deliver", una pista escrita por Morrison e interpretada por Clapton que continúa las protestas de Morrison contra el encierro. Todas las ganancias de la canción se destinarán al Lockdown Financial Hardship Fund de Morrison, que ayuda a los músicos que enfrentan la inseguridad financiera como resultado de la crisis del coronavirus.
"Stand and Deliver" está programado para ser lanzado el 4 de diciembre. Al anunciar la canción, Clapton dijo: "Es profundamente perturbador ver cuántos conciertos se están realizando debido a las restricciones de cierre. Somos muchos los que apoyamos a Van y sus esfuerzos por salvar la música en vivo, ¡es una inspiración!