DOCUMENTAL EN LOS PLANES DE LA BANDA EUROPE
Por Irving Vidro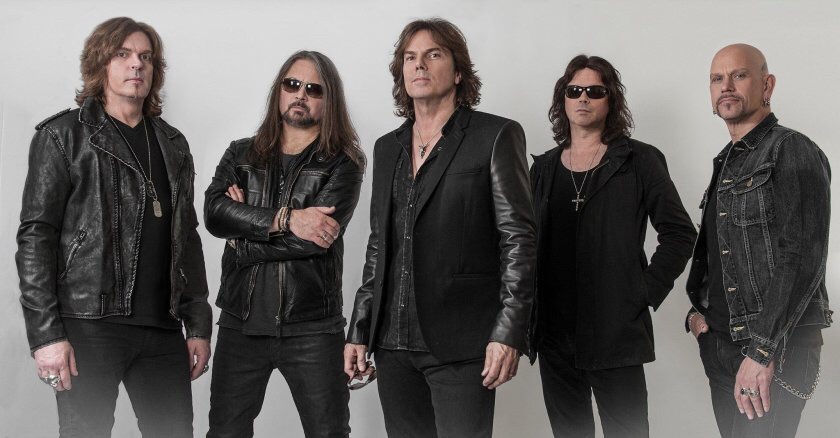 El cantante Joey Tempest reveló el plan tentativo para un documental de Europe durante una entrevista reciente con Tom Cridland de Greatest Music Of All Time.
Hablando sobre los planes futuros de Europe, Tempest dijo: "Nos preguntan mucho sobre una película o documental. Así que esa es una cosa que en el futuro debemos hacer. Quiero decir, están los primeros años de Upplands Väsby y Estocolmo y qué tan difícil el rock realmente comenzó a suceder en todo el mundo también. Así que hay mucho que contar allí … Todavía tenemos los miembros originales. Hemos hecho seis álbumes nuevos ahora. Hicimos cinco en el primer período. Ganamos un Grammy (premio Grammis en Suecia) el otro año; nunca ganamos algo así. Es increíble ".
Europe ha lanzado seis álbumes desde que se reunieron hace 17 años: "Start From The Dark" (2004), "Secret Society" (2006), "Last Look At Eden" (2009), "Bag Of Bones" (2012), "War Of Kings "(2015) y" Walk The Earth "(2017) – y, según Joey, no hay planes para que la banda disminuya la velocidad.
"Los últimos dos o tres álbumes se sintieron realmente muy bien", dijo. "Y estamos en un buen lugar, así que solo vamos a seguir de gira. Trabajamos bastante duro. 'Walk The Earth' se siente como si quisieras caminar sobre la tierra; parece que quieres ir a todos los lugares". Lo que nos queda es América del Sur; nos queda América. Acabamos de llegar de Japón. Hicimos Australia, Reino Unido, Europa, Escandinavia. Así que estamos trabajando en caminar por la tierra en este momento. Y grabando el próximo año, el nuevo álbum, con suerte con el productor Dave Cobb nuevamente. Y aprenda más sobre música y siga adelante ".