DIO:THE STUDIO ALBUM COLLECTION 1996-2004 A SALIR EN FEBRERO
Por Irving Vidro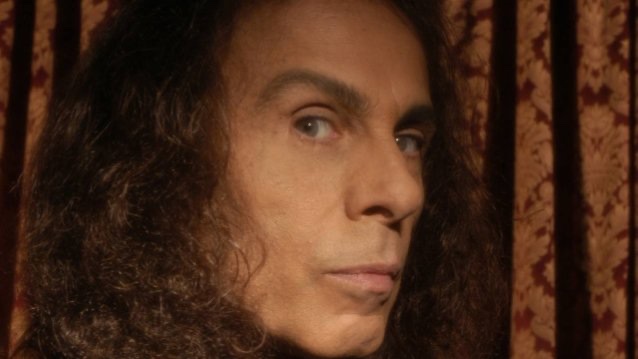 BMG y Niji Entertainment Group Inc. se han asociado para reeditar los álbumes de estudio de DIO 1996-2004: Angry Machines (1996), Magica (2000), Killing the Dragon (2002) y Master of the Moon (2004). Estas versiones recientemente remasterizadas presentan bonos raros y nunca antes lanzados en vivo y en estudio. Remasterizado por el antiguo colaborador de DIO Wyn Davis con obras de arte actualizadas del frecuente diseñador de DIO Marc Sasso.
Fuera de impresión en vinilo, el vinilo negro de 180 gramos incluye las listas de canciones originales y está disponible como una primera edición de edición limitada con una impresión de álbum Lenticular de tamaño LP. Como un bono especial, el Magica 2-LP también contiene un single de 7″ con "Electra", la única canción completa del álbum planeado de Magica 2.

Las versiones en CD de cada álbum también se han agotado en todo el mundo. Estas versiones de lujo recientemente remasterizadas se exhiben en el paquete de mediabook junto con un segundo disco con material extra inusual. Además de las raras pistas de estudio "Electra" (incluida en Magica) y "Prisoner of Paradise" (incluida en Master of the Moon), cada disco adicional incluye una selección de pistas en vivo raras o nunca antes lanzadas de la gira que acompaña a cada uno de los lanzamientos de estudio.

Todas las pistas adicionales también están disponibles en las versiones de transmisión / digital.

Wendy Dio dice: "Estoy muy emocionada de trabajar con BMG, un sello que todavía tiene pasión por la música rock. Harán que el catálogo completo de DIO esté disponible nuevamente con algunas sorpresas interesantes".
DIO: The Studio Album Collection – 1996-2004 se lanzará el 21 de febrero.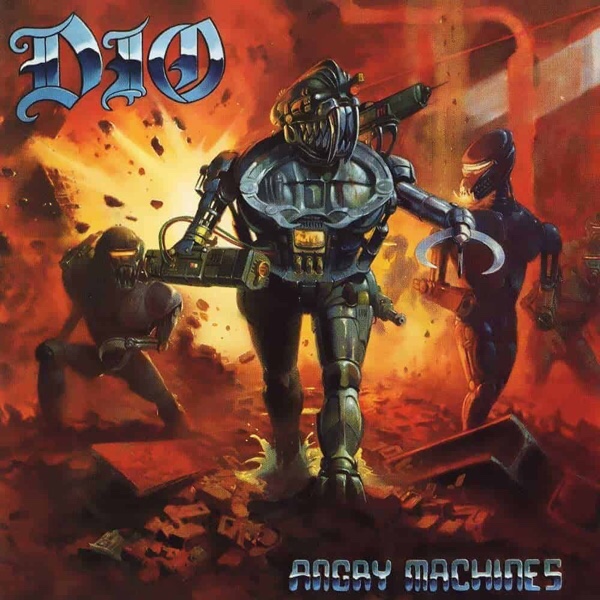 Angry Machines
Originalmente lanzado en 1996 y con la formación de Ronnie James Dio (Voz), Tracy G (Guitarras), Jeff Pilson (Bajo), Vinny Appice (Batería) y Scott Warren (Teclados), la versión CD / digital presenta 12 bonus pistas grabadas en vivo en la gira Angry Machines en 1997.

Disco 1 y LP Lista de canciones
"Institutional Man"
"Don't Tell The Kids"
"Black"
"Hunter Of The Heart"
"Stay Out Of My Mind"
"Big Sister"
"Double Monday"
"Golden Rules"
"Dying In America"
"This Is Your Life"
Disc 2 – Bonos / Live on Angry Machines Tour 1997
"Jesus Mary and The Holy Ghost – Straight Through The Heart"
"Don't Talk To Strangers"
"Double Monday"
"Hunter Of The Heart"
"Holy Diver"
"Heaven and Hell"
"Long Live Rock and Roll"
"Man On The Silver Mountain"
"Rainbow In The Dark"
"The Last In Line"
"The Mob Rules"
"We Rock"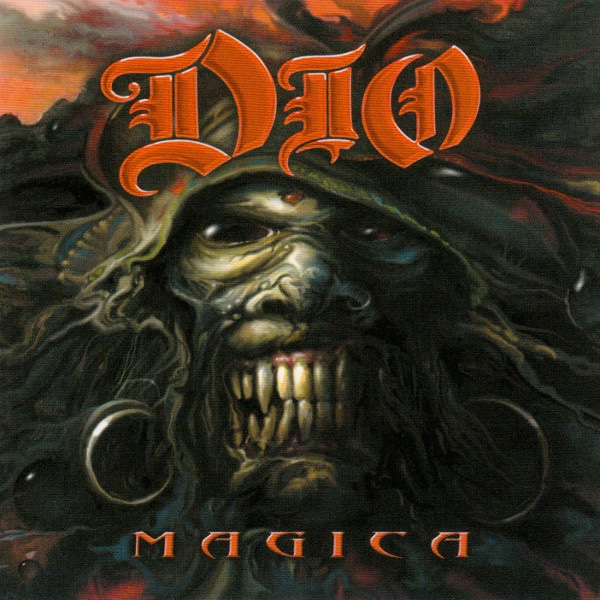 Magica
Originalmente lanzado en 2000 y presentando la formación de Ronnie James Dio (Voz), Craig Goldy (Guitarras), Jimmy Bain (Bajo) y Simon Wright (Batería), el set de 2 LP incluye un extra de 7 "de pista de estudio "Electra" y la versión CD / digital presenta 10 canciones nunca antes lanzadas,antes de que Magica se tocara en gira en 2001
Lista de canciones de Disco 1 y LP 1 (LP 2 incluye Magica Story + bono 7 ")
"Discovery"
"Magica Theme"
"Lord Of The Last Day"
"Fever Dreams"
"Turn To Stone"
"Feed My Head"
"Eriel"
"Chalis"
"As Long As It's Not About Love"
"Losing My Insanity"
"Otherworld"
"Magica (Reprise)"
"Lord Of the Last Day (Reprise)"
Disc 2 – Bonos / Live on Magica Tour 2001
"Discovery"
"Magica"
"Lord Of The Last Day"
"Fever Dreams"
"Eriel"
"Chalis"
"Losing My Insanity"
"Otherworld"
"Electra" – Studio Track
"Magica Story" – Studio/Spoken Word 18:26
Killing the Dragon
Originalmente lanzado en 2002 y con la formación de Ronnie James Dio (Voz), Doug Aldrich (Guitarras), Jimmy Bain (Bajo) y Simon Wright (Batería), la versión CD / digital incluye seis pistas grabadas en vivo en la gira de Killing the Dragón en 2002/2003.

Disco 1 y LP Lista de canciones
"Killing The Dragon"
"Along Comes A Spider"
"Scream"
"Better In The Dark"
"Rock and Roll"
"Push"
"Guilty"
"Throw Away Children"
"Before The Fall"
"Cold Feet"
Disc 2 – Bonos / Live on Killing The Dragon Tour 2002/2003
"Holy Diver"
"Heaven and Hell"
"Rock and Roll"
"I Speed At Night"
"Killing The Dragon"
"Stand Up And Shout"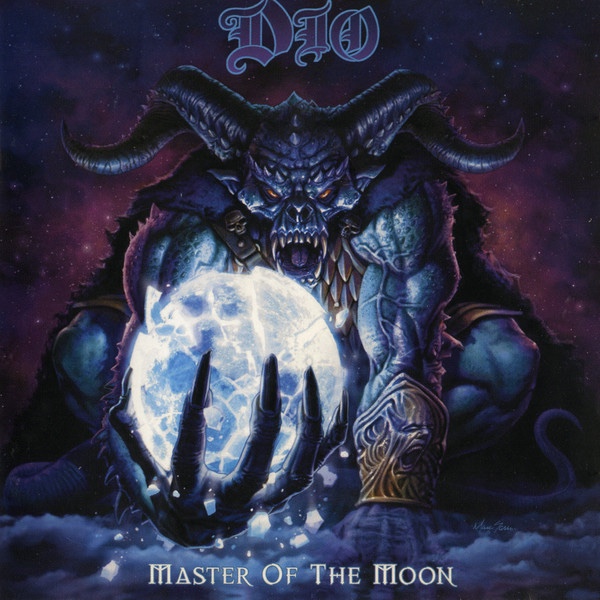 Master of the Moon
Lanzado originalmente en 2004, Master of the Moon fue el último álbum de estudio bajo el nombre de la banda DIO y contó con la formación de Ronnie James Dio (Voz), Craig Goldy (Guitarra), Jeff Pilson (Bajo) y Simon Wright (Batería ) La versión en CD / digital incluye cinco pistas adicionales grabadas en vivo en la gira Master of the Moon en 2004/2005.

Disco 1 y LP Lista de canciones
"One More For The Road"
"Master Of The Moon"
"The End Of The World"
"Shivers"
"The Man Who Would Be King"
"The Eyes"
"Living The Lie"
"I Am"
"Death By Love"
"In Dreams"

Disc 2 – Bonos / Live on Master Of The Moon Tour 2004/2005
"Heaven and Hell"
"Rainbow In The Dark"
"Rock and Roll Children"
"The Eyes"
'Prisoner Of Paradise" – Pista de Estudio