DENNIS DEYOUNG PRESENTA NUEVO SENCILLO 'EAST OF MIDNIGHT'
Por Irving Vidro
https://youtu.be/9ezG38Iirqg
El ex líder de STYX, Dennis DeYoung, lanzará su nuevo álbum, "26 East: Volume 1", el 10 de abril a través de Frontiers Music Srl. El álbum de 10 canciones presentará el dueto "To The Good Old Days" con Julian Lennon.
El primer sencillo de "26 East: Volume 1", es la canción titulada "East Of Midnight"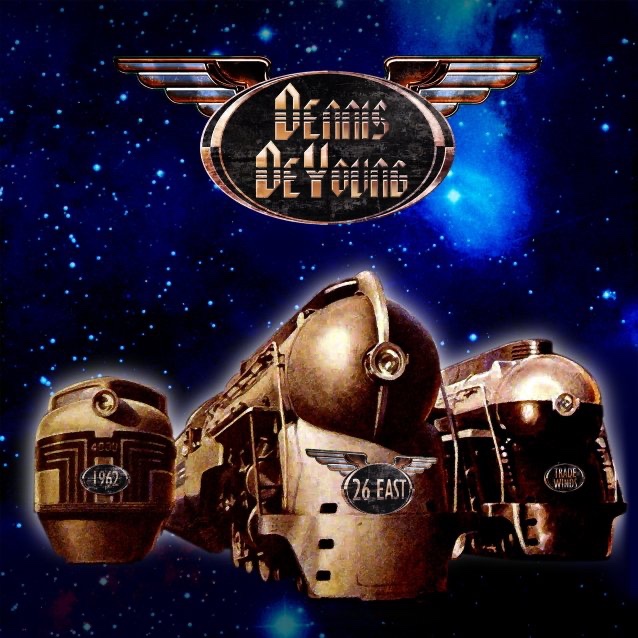 "26 East: Volume 1"
East Of Midnight
With All Due Respect
A Kingdom Ablaze
You My Love
Run For The Roses
Damn That Dream
Unbroken
The Promise Of This Land
To The Good Old Days
A.D. 2020
El título del álbum "26 East" representa el lugar de nacimiento de STYX. 26 E 101st Place fue la dirección donde DeYoung creció en Roseland, en el lado sur de Chicago. Al otro lado de la calle, en el 39 E 101st Place, vivían los gemelos Panozzo, Chuck y John, quienes formarían TRADE WINDS en 1962, que una década más tarde se convertiría en el núcleo de STYX. La portada de "26 East" presenta tres locomotoras, que representan a los tres miembros originales de STYX que salen del patio de trenes de Chicago soñando con cosas más grandes y mejores.